My Chemical Romance returns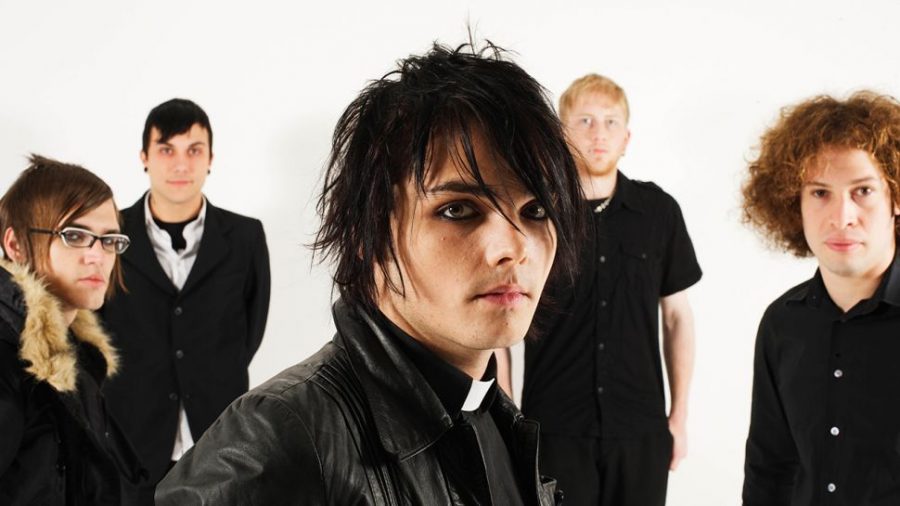 Last week, alternative rock legends My Chemical Romance announced a reunion show after their six-year-long split.
The band, who parted ways in March of 2013, gave the world emo anthems, such as "Welcome to the Black Parade," "Helena" and "I'm Not Okay (I Promise)" in the 2000s and were hailed as icons in the alternative music scene. 
They announced their return on social media with a promotional image for their reunion show, which will be held on Dec. 20 at the Shrine Expo Hall in Los Angeles. Tickets went on sale Nov. 1 at noon and sold out almost instantly, in three minutes to be exact, and many fans are heartbroken over their loss of this once in a lifetime opportunity. Only a select few were able to obtain tickets.
The reunion show, however, has generated a great deal of hype online from both fans and other bands. The band thanked everyone for the warm welcome back on their Instagram page, stating that they did not expect it. 
My Chemical Romance made their debut in 2002 with their album I Brought You My Bullets, You Brought Me Your Love, and they offered free downloads of their music on their MySpace page. This is where they first began to gain somewhat of a following. 
Three Cheers for Sweet Revenge was released in 2004 and went platinum barely one year after its release. The band opened for Green Day on their American Idiot tour and co-headlined Warped Tour 2005 alongside Fall Out Boy. 
They worked with Rob Cavallo, producer of several Green Day albums, on their third album. 
In October of 2006, the album The Black Parade was released. The album garnered positive reviews, and the band set out on a world tour. Kerrang! named the album the fourth-greatest album of 2006. 
2010 saw the release of Danger Days: The True Lives of the Fabulous Killjoys, said to be more polished and confident than The Black Parade. This would be My Chemical Romance's final album. 
The break up was announced on March 22, 2013, on their official website. Front man Gerard Way assured that there was no bad blood between members, but it was simply time to part ways. 
Post-split, members Gerard Way and Frank Iero embarked on their own respective musical endeavors, but nothing was quite as successful as the emo powerhouse that was My Chemical Romance. The band's split arguably altered the music scene as a whole.
Since the split, bands such as Fall Out Boy, Panic! at the Disco and Paramore have all morphed into mainstream pop groups. My Chemical Romance was seemingly the glue holding the emo genre together, and when they left the scene, the inspiration fled as well. Their absence has certainly left a gaping void. No group truly brought the dramatic emo theatrics the way they did. 
The genre of rock currently seems to be a stagnant, dull entity right about now. Although Billboard credits bands like Imagine Dragons and twenty one pilots as the top rock artists of 2018, what happened? It seems as though there is no lively, driving presence in the rock scene today. It has adopted a more rehashed, pop-like sound under the guise of rock music. 
This music may be relatively good, but is it rock? My Chemical Romance's split certainly seems to have contributed to the lack of representation of rock in today's music. Even with their return, we need a new, artful powerhouse of a rock group to step up and bring the rock scene back to actual rock music. We need a rightful successor to carry on the torch that My Chemical Romance first lit in 2002.