That time I went to my first concert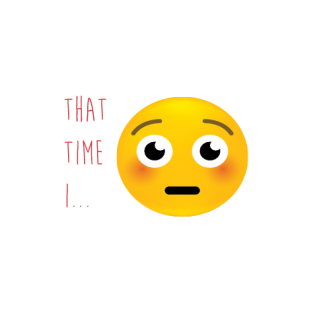 The Yung Gravy: Experience the Sensation Tour at the House of Blues in New Orleans was my first concert ever, and I definitely think it was worth the experience. For a $30 ticket, I wasn't expecting much, but I was pleasantly surprised by what the show had in store.
The House of Blues was a perfect venue for a smaller performer like Yung Gravy. Everyone was standing in front of the stage. I was in the very back and still maybe only 50 feet away from him. With everyone there to see the Gravy, the crowd was pleasant and it set the mood for the rest of the concert.
The show opened at 8 p.m., and I got inside the building at 8:20 p.m. Gravy's DJ, Tip, came out at 9 p.m. and played music for about 20 minutes. Because it was a Yung Gravy concert, he played a mix of hip-hop, soul music, 2000's pop and also a remix of the iCarly theme song. Screaming the iCarly theme song with a bar full of 20-somethings was an amazing experience I probably won't forget.
The next act to come up was an Instagram meme rapper, SavageRealm. The first thing he did on stage was admit to everyone that his music is trash. I actually enjoyed that because anything he did after that was better than trash. He talked to the audience in between songs, and with the crowd so small (around 200 people), the interaction was light and fun. Keeping a drunk, young, New Orleans crowd is a difficult task, but he did it until about 9:50 p.m. 
At this point, I had been standing for almost two hours and Yung Gravy still wasn't on stage, so the crowd was getting rowdy. After SavageRealm left, another meme rapper took his place.
Roy Purdy came on stage to lip-sync his actual trash music and to repeat the same two dances, which just made the crowd angrier. It's hard to keep a crowd entertained, but lip-syncing your music at a concert and walking across the stage is just not fun. Purdy pretty much got booed off the stage. Gravy graced the stage at 10:20 p.m., and it was worth the wait.
His voice was hoarse from being on tour, but he still managed to play for over an hour. He went through every song I wanted to hear, especially the ones that got famous on Tik-Tok. 
He had producers flash colorful and artsy backgrounds during the whole performance, and it was nice to have something else to look at. Gravy performed with tons of energy on stage, which translated to him sweating a lot (he's from Minnesota, cut him some slack). After every song, he'd do one of the following: shake the sweat out of his hair, yell out his love for the New Orleans crowd or throw boxes of cosmic brownies into the crowd. I couldn't get enough. Being able to eat a cosmic brownie I caught from Yung Gravy while he calls for a mosh pit was another amazing experience.
The highlight of the night was Yung Gravy starting off the show by saying to respect everyone in the audience, especially the women, which was nice to hear from a rapper. About halfway through the show, Gravy literally stopped performing, cut the music and directly called out an audience member for throwing punches in the crowd. He squatted down and didn't perform again until security dragged the man out kicking and screaming. After that, the show went smoothly, and he announced a project collaborating with rapper bbno$ (pronounced "baby no money") at the end of December.
I had an amazing time at my first concert. Driving to New Orleans with friends, paying $30 a ticket for an artist I really wanted to see, screaming 2000's pop in a bar of about 200 people and eating Waffle House at 1 a.m. are all things I hope to experience at my next concert.