Interview with a 13th Gate employee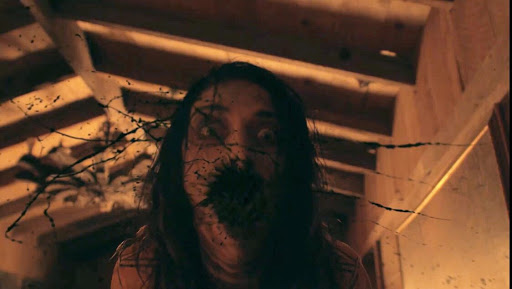 I got to interview Kirsten Bazet, a mass communications junior from Houma, about her job at The 13th Gate. The 13th Gate is one of the many haunted house attractions in Louisiana but a personal favorite of mine. 
To understand the job, it is important to have a general idea of what a shift was like. Shifts start anywhere from 5 p.m. to 6 p.m. and the latest the cast will be ready to go home is sometimes 1:30 a.m. 
Bazet scheduled morning classes that don't get out any later than 3 p.m. so she can head to Baton Rouge the nights that she's in the show. They have makeup artists on set to get all of the performers in costume.
This is Bazet's third year performing for The 13th Gate, and she said she really enjoys it. She also enjoys the cast and crew that put blood, sweat and tears into every show to make it as good as possible.
 "There are some people who do it for the money, there are some people who do it just to scare people, but we're all one big happy family," Bazet said. 
She said they all enjoy being there and that it's a great environment of actors and actresses.
Bazet was nominated "most versatile actress" in her first year performing. She says that being versatile helps get her more roles at the haunted house, but there is still something for everyone to do. You also have to be prepared to do improv, as every guest will throw something new at you (including punches and kicks). During auditions, she was asked to do different voices, accents and convulse on the floor to see if she could really act possessed– the usual job interview stuff.
Bazet said her favorite night she's had so far was when on the first scare, she made five people cry and three people ask to be escorted out.
 "A waste of 30 dollars," Bazet said.
 Her worst night on the job was when she had to be moved after being kicked so many times.
"Please don't kick or punch the performers, it isn't that hard," Bazet said.
Throughout the haunted house, there are secret passages and hallways for the employees, and if you react poorly to being scared, they will definitely pop back up in another room to scare you even worse. 
The house takes you through multiple rooms, featuring scares from popular films like Evil Dead and It. It also features rooms full of live snakes and a room full of fake spiders. 
"The IT house makes people pee the most, and the Evil Dead room causes the most escorts out of the house," Bazet said. 
The 13th Gate was rated a 9.16/10 by Scare Factor (check out the amazing review here). They are open Wednesday through Saturday this week. Fridays and Saturdays are "flashlight fright night," where they give your entire group a singular light that clips on to your finger to navigate the house with.
Tickets are $30 and if you bring a Dr. Pepper can, you get five dollars off the ticket. It takes around 30 to 45 minutes to go through the house.
Follow @thefallenmoon and @goodgriefblog for her personal and blog account on Instagram. Also, check her out in The 13th Gate commercial here (she's at 1:09).