Issues and concerns with Moodle not working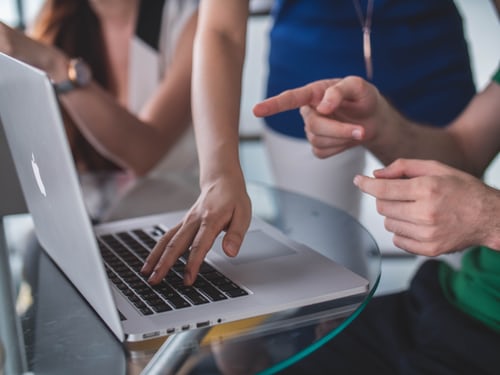 Recently, many students have said they've been experiencing issues with Moodle.
Samuel Cagle, chief information officer of the department of information technology, said that Nicholls State University has experienced three major outages on Moodle so far this semester.
Two of the outages were caused by technical enrollment issues, hindering students from viewing their courses on their Moodle pages, which was caused by the recent integration of Moodle and Banner, a change made over the summer. 
However, Cagle said now that the two are tied together, students can view their classes on Moodle once they've dropped or registered for a class in Banner.
Another outage was an issue where many students were unable to log into Moodle, which lasted about two hours. This also happened another time, but many students were unaffected, as it only lasted for ten minutes and took place very early in the morning.
Cagle said that most of the issues with Moodle happen to students individually. He said a lot of students deal with login issues and assignment submission issues. However, neither of these are problems caused by Moodle.
"Assignment submissions are defined by the faculty that sets up the course," Cagle said. "Oftentimes, they may inadvertently set the wrong submission type."
Cagle said instructors may unknowingly set up a specific submission type to only allow a certain upload form, which disables students from being able to submit any other form of assignments. When this happens and students send an email to IT support, the issue is recognized and the instructor is notified to change the submission type.
Other students said they had issues accessing the Nicholls Moodle login page. Students must go to Moodle.nicholls.edu to log into their account, or they can click the Moodle link found at the bottom of the Nicholls website homepage.
Cagle said students have also been dealing with issues in regards to the switch from students' its.nicholls.edu email to the new nicholls.edu email.
Cagle explained that the two emails are not just two different names, but they are tied to two completely separate systems. Because students and faculty emails were using two separate systems, faculty members were not able to easily share things with students.
Things such as autocomplete emails and shared Google drive documents would not work between the two separate systems.
"Bringing everyone onto one system allowed for much more collaboration," Cagle said.
Cagle said that many issues dealing with students' emails are caused by the continued use of the its.nicholls.edu account. He suggests that students remove that account from all programs in which the email is tied to as soon as possible.
The closure of all its.nicholls.edu accounts is scheduled for June 1st, 2020. Students will no longer be able to use or access that account and will only be able to use their nicholls.edu student email.
Another issue students have dealt with is passwords not working, whether on Moodle, Banner or their student email. Ryan Dubina, instructional tech specialist in the department of information technology, said that many students have had issues because the passwords they choose are not very secure.
"We want to avoid using the N number or Banner ID as a password," Dubina said.
Dubina said he believes many students are having issues with their passwords because they are setting it as their N number. He said when students do this, it will only allow them to log in one time, causing students to have to reset their password each time they log in.
Cagle said that students' N numbers can be thought of as a school social security number. He said because students' N numbers are used openly on campus, it's not a secure password.
Cagle said that it even got to a point several years ago where they were questioned by law enforcement as to why students were able to use their N number as a password. He said it became concerning, as the N number was used more openly because the first step in identity theft is getting a hold of someone's email account.
As of now, Cagle says passwords are set to expire every six months to keep students' email accounts secure. Plans are also being made to add a two-factor authentication feature for student email login.
Cagle said the Nicholls Department of Information Technology is always looking for ways to make its services more functional and accessible to students, so student feedback is very helpful to the department and its work.
Students can submit an email to [email protected] with any online issues, questions or feedback.