Last movies to watch in 2019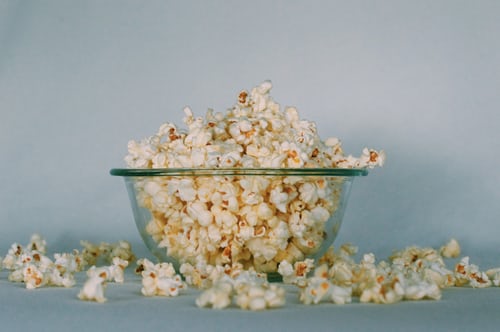 2019 saw an abundance of blockbuster films. Arguably, it was a great year for movies. We saw films such as Avengers: Endgame, Toy Story 4, Midsommar and Us released to much critical acclaim and fanfare. These were all hits with both critics and viewers alike raking in big money at the box office. However, 2019 is not over yet. 
There are more movies set to release before the year is over that seem to be worth checking out.
Firstly, Frozen II, sequel to the 2013 film is set to be released on Nov. 22 of this year. The sequel, announced in March 2015, will see all the voice actors from the first film return to reprise their roles. In addition to the original cast, Evan Rachel Wood and Sterling K. Brown have been added to the lineup. Frozen II will see main characters Elsa, Anna, Kristoff, Olaf and Sven set out on a grand adventure to save the kingdom of Arendelle.
Earlier this year, we saw the release of a trailer for Cats, based on the Andrew Lloyd Webber musical. The internet reacted in horror upon seeing the CGI human-cats for the first time, and we pretty much all agreed that these human-cat hybrids were nightmare fuel. The film has an A-list cast consisting of stars such as James Corden, Judi Dench, Jason Derulo, Idris Elba and Taylor Swift. If anything, we're going to want to see this movie for its big name cast and some weird, uncomfortable laughs. Cats is set for release on Dec. 20. 
Another upcoming film is Harriet, a Harriet Tubman biopic showcasing her escape from slavery and the dangerous journey she embarked on in order to free hundreds of slaves via the Underground Railroad. The film will star Janelle Monáe, Leslie Odom Jr., Joe Alwyn, Clarke Peters and Jennifer Nettles in what hopefully won't be another formulaic biopic. Considering all of the music-related biopics of recent years, the film seems to be a breath of fresh air, documenting the life of a true, determined American hero. Harriet is set for release on Nov. 1.
Last to look for,  Star Wars: The Rise of Skywalker, the third part in the Star Wars sequel trilogy is set for release on Dec. 20. Daisy Ridley, John Boyega, Mark Hamill, Oscar Isaac, Adam Driver and Carrie Fisher will all be returning to reprise their roles. Fisher, who passed away in 2016, will be appearing via unreleased footage from both The Force Awakens and The Last Jedi. The film will be set one year after the events of The Last Jedi, where the Resistance must face the First Order once more. 
After all of the box office successes this year, viewers and critics alike have high expectations for the last movies of 2019. Will any of these upcoming films compare to some of this year's box office giants such as Avengers: Endgame, Toy Story 4 or The Lion King? That remains to be seen, but we will all be waiting expectantly.