Top five scary Movies for Halloween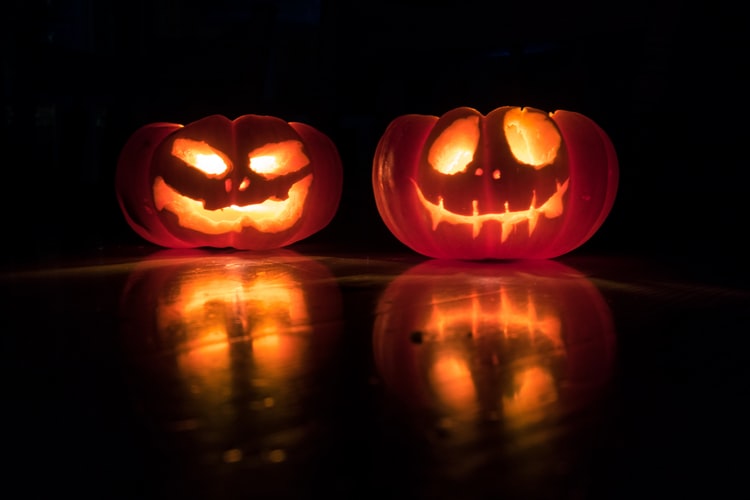 It's that time when the leaves begin to fall and change color, when the air gets colder and when kids all around begin to plan for an exciting day that is Halloween.
Candy, costumes and decorations will begin to fill the streets and store shelves, and the spooky season begins to slowly find its way into our world once more. There's nothing better during this time than finding that special someone, or finding a group of friends to watch their favorite, spooky Halloween movie together. 
Monster House: This movie follows the events of three young teenagers: Dj (Mitchel Musso), Chowder (Sam Lerner) and Jenny (Spencer Locke) as they discover that their neighbor's house is a living, breathing, human-eating monster and must work together to try and defeat it to bring peace to their neighborhood. Although it's more aimed at children and the animation is a little bit on the older side, it's a rather good watch with some actual surprising scares and twists. It's got a surprising cast of well-known actors, including Kevin James, Nick Cannon and even Steve Buscemi. It may be lost to some viewers, but to most, it'll put them in the Halloween mood for sure.
Beetlejuice: Beetlejuice…Beetlejuice…Beetlejuice. This renowned classic follows the events of a recently deceased couple as they harass a new couple that just moved into their old home, hiring a malicious spirit, in the process, to help them drive out the newcomers, though it seems that their help has more in mind than simply driving them out. This 1980s classic is written by the master of creepy and crawly, Tim Burton, with a great cast of actors, such as Alec Baldwin, Geena Davis, Winona Ryder and Michael Keaton; It's a joyous movie with amazing acting and an interesting story– one that will be sure to pull you into the Halloween spirit.
Carrie: High School is rough, we all know that, but maybe none can be as rough as the titular character of this Stephen King classic. Carrie follows the story of a young high school girl, Carrie White (played by Sissy Spacek), as she faces taunting from the girls at her school and abuse from her fanatically devout mother (played by Piper Laurie). As events begin to occur in her life, she begins to suspect that she has supernatural powers, and when she's asked to her prom and she thinks she can relax, everything takes a turn for the worse. A classic horror movie, Carrie should be on anyone's watch list, even if it wasn't Halloween.
Scream: Everyone has seen horror movies before, so they should know the basics: don't split up, don't go into dark rooms and always look behind you. This is the story setting behind Wes Craven's hit movie Scream, a film that reinvigorated the horror genre, as it gave it a breath of fresh air that would change how horror movies were made from there on out.  Focused on Syndey Prescott, (played by Neve Campbell) a year after her mother's death, Sydney and her friends begin to receive creepy, terrifying phone calls, which they learn come from a murderer. 
Would You Rather: Sleepovers and parties usually have their run of the mill games, such as truth or dare, spin the bottle and the classic game of "Would You Rather." This sadistic horror movie brings that question to life as a group of desperate people come to a mansion to play a very twisted version, sometimes even at the risk of their lives. This is not for the faint of heart but for the people who want to be scared and captivated by the twisted situation that this story puts its characters into. It's a great, creepy watch, with a lot of twists and turns throughout.