Chase Fourcade and his quest for greatness
Nicholls State University's senior quarterback, Chase Fourcade, became the seventh player in Southland Conference history to accumulate 10,000 career yards on Saturday, Oct. 5. 
In doing so, he racked up 375 total yards and two total touchdowns. This performance garnered him Southland Conference Offensive Player of the Week honors for the second time in his career. 
Fourcade said although it means a lot to be recognized, the offensive line and the wide receivers are the ones that deserve the credit. 
This Saturday, Oct. 12, Fourcade and the Colonels will host Northwestern State University. Fourcade enters the game only 108 yards away from moving to fifth on the all-time career total yardage leader board in Southland Conference history. Also, he is one passing touchdown away from matching the Nicholls football record for career passing touchdowns. 
Fourcade is 1,239 total yards away from being the sole owner of second-most total career yards. With seven full games remaining, he would have to average about 177 yards a game for the remainder of the season. So far this season, Fourcade is averaging 233 yards per game. 
As if all of that is not enough to get you excited, the coveted NSU Trophy is up for grabs this weekend.
"It's a great team coming in here. I know they are 0-5, but the record doesn't mean anything in this rivalry. I know they want the trophy, but we have been having the trophy for three years now, since I've been here. So we definitely want to keep it here," Fourcade said. 
The game will be more challenging with the loss of the number one receiver Dai'Jean Dixon.  
Luckily for the Colonels, Fourcade does much more than pass. Last season, Fourcade actually led the team in rushing attempts, rushing touchdowns and was second on the team in rushing yards gained. 
Offensive coordinator Rob Christophel believes that the loss of Dixon should not cause the offense to stumble, calling the injury an opportunity for the younger guys to step up and show what they have. 
Christophel said that Fourcade's experience on the offense is even more important to the team than his great level of talent. 
Fourcade is currently ranked second among Southland Conference quarterbacks in rushing touchdowns and rushing yards per game. Also, he ranks eight among all-conference players in yards per game. 
"It's just in the game plan; just what we do. When Coach calls a run for me, I just act like a running back in that play, just following the offensive line and going through those big holes," Fourcade said. 
One thing, above all, is that Chase Fourcade is not a slider. 
While most quarterbacks are trained to get the nine yards, then slide before getting hit, Fourcade is the type of player that lowers his shoulder and hits you before you hit him. 
He is the type of player that will fight, claw and kick for the extra yard or two, no matter the score. 
Fourcade said that he loves contact, but being a quarterback, he has to be smart and know when to fight and when to slide.
One big advantage the team will have this weekend will be playing at John L. Guidry Stadium. The Colonels' last regular-season loss at home came on Nov. 17, 2016.
Fourcade called playing in Thibodaux the "best feeling ever." 
If Nicholls wants to beat the Demons for a school-record fourth consecutive time, the fans will have to bring the heat on Saturday.
Christophel said the support from the fans and the community is awesome and uplifting to the players. 
Even with all the noise of career accolades and records, Fourcade is putting all of his focus into winning each week. 
"It's just another week to get better. Another week to get us right as a team. I think we have a lot of work to do, going forward," Fourcade said. 
Leave a Comment
About the Contributor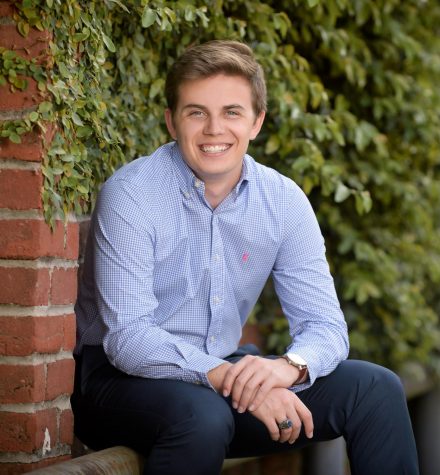 Noah Domangue, Online Managing Editor
My name is Noah Domangue, and I am just a History major who loves to laugh and hang out with his friends. I also really enjoy sports and video games. I...