The Fletcher Lecture and how it helps share American culture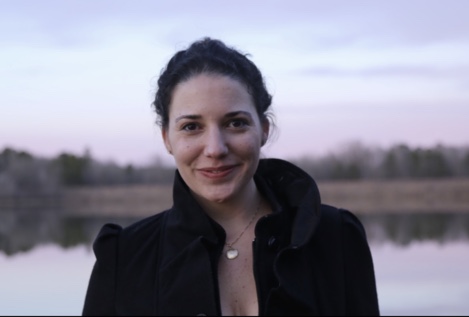 The Fletcher Lecture is a series of readings that take place every year, usually during the fall semester.
The lecture started in memory of a professor of English at Nicholls State University. After Louise Fletcher passed away in the mid-eighties, students wanted a way to remember her. The Fletcher Lecture was originally meant to be a scholarship.
At the last minute, the scholarship was changed into a way to raise funds to bring speakers to discuss American literature and American culture.
The Fletcher Lecture is now in its 36th year. Every fall semester, a major speaker is brought to campus. Todd Kennedy, associate professor of English, said the guest is usually a writer but is occasionally a filmmaker or an academic.
The guest is chosen by a committee. The committee is made up of mostly faculty from the language and literature department. Kennedy said the committee also has a member who works in the library, as well as members from the community.
This year's guest is Mary Miller. Miller is a novelist from Mississippi.
Michael Martin, a professor of English and a member of the committee, commented on Miller's style as a writer.
"Her early stuff is longer, and it is about family and about youth. Though she does avoid the coming-of-age author description," Martin said.
The Fletcher Lecture was started to benefit students. It benefits creative writing majors, as well as the general population of students.
"I think it benefits students because it brings in, quite often, very big-name writers, sometimes not big-name writers. It brings in people to campus they wouldn't otherwise get to meet," Kennedy said.
Martin also commented on the benefits of the Fletcher Lecture.
"Having a regionally or nationally renowned American author or world author on campus helps create an intellectual community and helps build a sense that there is professionalization in the field of English," Martin said.
Students also commented on what it is like to attend the Fletcher Lecture.
"I think the Fletcher Lecture is a good opportunity to learn about authors that made it out in the world," Emily Handy, a senior creative writing major, said.
Kennedy commented on the benefit of the lecture for creative writing majors.
"In obvious ways, if you are a creative writer, it is good; you get to talk to someone making a living in the profession," Kennedy said.
The lecture takes place in the evening. The guest speaker usually gives a talk or will read from their works.
This year's lecture will be held on Oct. 3 in Gouaux Auditorium.