Super Bowl 2020 Halftime Show performers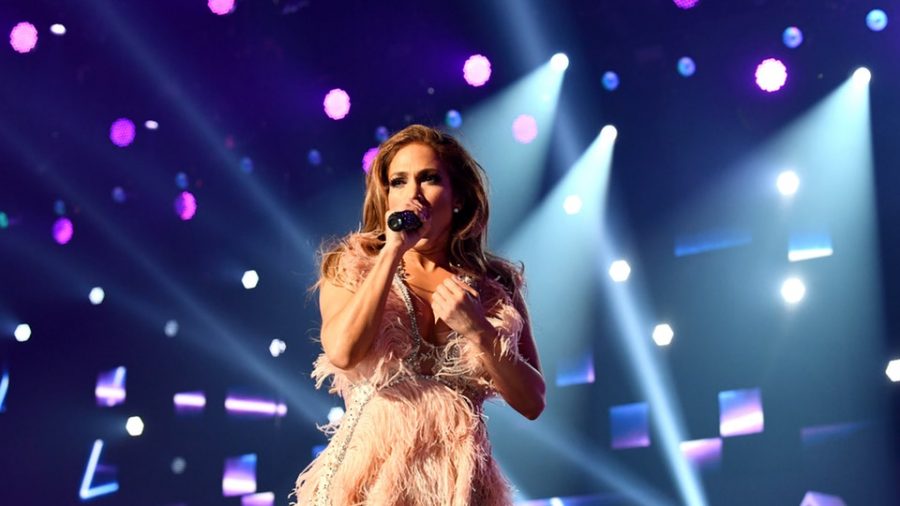 This past Thursday, it was announced that Jennifer Lopez and Shakira will be headlining the Super Bowl 2020 halftime show. 
The game is scheduled for Feb. 2 at Hard Rock Stadium in Miami Gardens, Florida. 
The announcement has garnered excitement from fans looking forward to seeing the two Latina artists perform in Miami, a hub of sorts for Latin music. Arguably, the two artists are a perfect fit for this year's Super Bowl. 
Both dynamic performers, Lopez and Shakira are expected to put on a lively and energetic show. 
The artists are both unique in their own ways, but should be a powerhouse when they collaborate. Fans should expect nothing but the best. 
The halftime show will be co-produced by Jay-Z's entertainment company, Roc Nation.
The company entered a deal with the NFL earlier this year, making Jay-Z a halftime show producer.
However, the Super Bowl halftime show wasn't always a star-studded event. 
Back in the early years of the Super Bowl, the halftime show was a modest event, usually starring marching bands from local high schools and colleges. 
Since then, the show has included Broadway stars, Radio City Rockettes, Elvis-impersonating magicians and even Mickey Mouse himself. There has been a fair share of strange halftime shows. 
In 1989, a magician/Elvis impersonator, Elvis Presto, performed a card trick in 3-D while audiences at home watched with their very own 3-D glasses.
In 1991, Disney produced a halftime show that consisted of New Kids on the Block serenading children wearing "It's a Small World" costumes. 
In fact, it was this show featuring New Kids on the Block that was the first with a booked pop act. 
It wasn't until 1993 that the halftime show became the huge spectacle it is today. It was the show starring Michael Jackson that changed everything. 
For the first time in history, the halftime ratings surpassed the ratings of the actual game. 
This performance generated lots of hype among viewers, and Jackson's performance was a high-energy spectacle. 
For once, the halftime show was more than just a glorified bathroom break.
Other memorable halftime shows include Prince's 2007 performance, Bruce Springsteen and the E Street Band in 2009, U2 in 2002 and Justin Timberlake in 2018. 
Lopez and Shakira are expected to bring the heat for Super Bowl 2020, and they have big shoes to fill. But, knowing their stage presence, star power and the nature of their live shows, they will undoubtedly dazzle viewers.