Ozzy is back minus the bat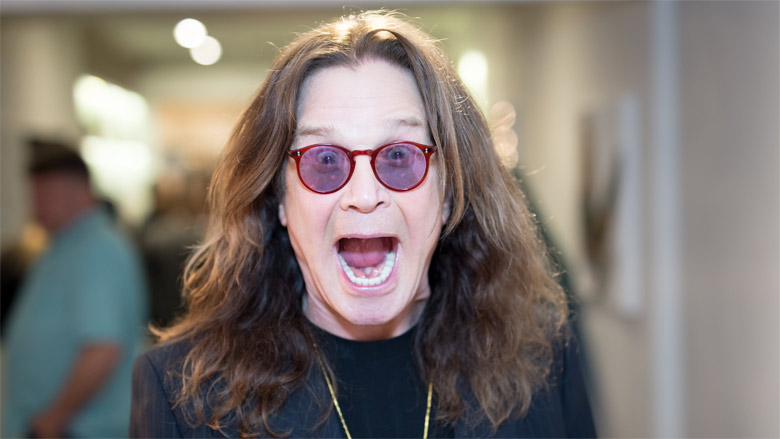 Post Malone recently had a smashing return to pop culture with his new album Hollywood Bleeding. The album debuted on the Billboard 200 chart. Not only that, but Post Malone is now one of the five people (J. Cole, Pitbull, Ricky Nelson and Frank Sinatra) to have every single of an album hit make the Billboard Hot 100.
The album is full of features, including DaBaby, Young Thug, Future and a surprise appearance from the Godfather of Metal, Ozzy Osbourne. The song Osbourne is featured on, "Take What You Want," also features a verse from Travis Scott. It's an odd mixture of genres that works surprisingly well for the single that got to number eight on the Hot 100. The last Osbourne song breaking the top 10 was "Close My Eyes Forever," with Rita Ford, in 1989. This breaks the record for the longest gap (30 years and three months) between a top ten.
Osbourne revealed in an interview that being on Post's new track inspired him to come back to music. Back in January of this year, Osbourne fell and had to get 15 screws in his hips. Not being able to move much sent him into a spiral.
"If it wasn't for making this record, I would still be on traction, thinking, 'I'm going to be lying here forever.' I've missed music so badly. My fans are so loyal and so good. Up until making the album, I thought I was dying. But that got me off my arse," Osbourne said.
As of this album, Osbourne has also produced another album, a nine-track project, with Post Malone's manager. It's been nine years since his last solo project, "Scream," in 2010.
Twitter also exploded recently with the announcement that Post Malone was collaborating with Osbourne. Many tweeted thanking Post Malone for putting a nobody like Osbourne on the map. This obviously started a large series of Twitter fights between fans of Malone and Osbourne. 
However, upon doing some research, pretty much every tweet about putting Osbourne on the map was a literal cut and paste copy of tweets about the song "Fourfiveseconds" back in 2016. This song also had an interesting group of vocalists, including Kanye West, Rihanna and Paul McCartney. Similar jokes were made back then and are just resurfacing for Twitter fame. Ozzy Osbourne is the "Prince of Darkness" for a reason.