Nicholls football team prepares for conference opener
The Nicholls State University football team will be traveling to Nacogdoches, Texas, on Saturday, Sept. 21, to take on Stephen F. Austin University.
The Colonels are coming fresh off of a road victory over the University of Prairie View A&M.
"You gotta play four quarters as always…The guys learned that when they do the things we ask them to do, we have a pretty good football team," Head Coach, Tim Rebowe said.
The Colonels overcame a 15-point halftime deficit by scoring 29 unanswered points in the third quarter.
"I have got to give credit to our seniors and leaders. There was no panic in that locker room [at halftime]. They knew we didn't play up to our capabilities…The seniors took over and got the team together and said, 'Hey man, we have got to play better. This is not us. Let's go out and take it one play at a time in the second half,"' Rebowe said. 
Rebowe is a big believer in the power of momentum. He referenced the switch in momentum after the two missed kicks by the Colonels in the first half. Also, he mentioned how the team flipped the momentum back in their favor early in the third quarter. 
"Kicking is always a concern. Special teams, we have to look to get better. Just like every aspect of the game, but special teams is just such a big chunk part of the game," Rebowe said. 
The Colonels are the reigning Southland Conference champions, and they are favored to win it again. The first test, however, comes this Saturday night as the Colonels look to start 1-0 in conference play. 
"This game is big…We know we will get every opponent's best effort," Rebowe said. 
The veteran team is extremely confident in their abilities. This confidence only grew after last week's comeback win. 
"We know we have a good team…The guys are feeling pretty good," Rebowe said. 
The last three match-ups with the LumberJacks have gone in Nicholls' favor, with final scores of 35-28 in 2016, 34-13 in 2017 and 47-14 in 2018. 
"We want to come out with a fast start, play our game, and not get caught up too much and try to get to the fourth quarter too fast…We have to be able to tackle and get lined up as they try to do some tempo stuff on us. Offensively, we have to convert some third downs and keep the chains moving. 
Earlier this week, the Colonels were named the number nine team in the Football Championship Subdivision's (FCS) Coaches Poll, moving up from number 11 the previous week. This is the highest ranking ever recorded for a Nicholls Football team. 
"We don't talk about it [the team ranking]. I don't know how many of our guys really know it. It's not like we post it in the locker room and say 'Hey, here we are,' like some teams do. They do know this– you still have to go out there on the field and play. If we take care of our business on the field, then it will help us," Rebowe said. 
The LumberJacks have a brand new coach this season, Colby Carthel, a 43-year old that has six previous years of head coaching experience. 
Carthel is widely considered the next up-and-coming coach in college football. With a record of 58-18, his defense is ready to take the FCS by storm.  
The Colonels will be his first conference test on Saturday.
Leave a Comment
About the Contributor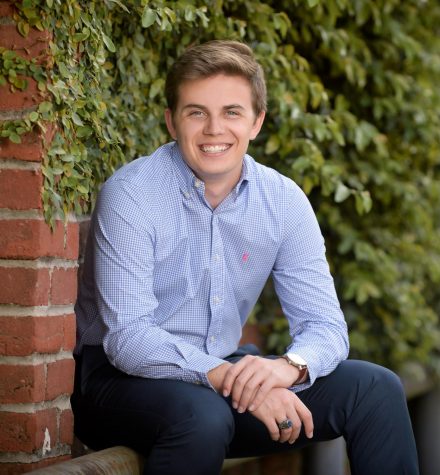 Noah Domangue, Online Managing Editor
My name is Noah Domangue, and I am just a History major who loves to laugh and hang out with his friends. I also really enjoy sports and video games. I...