Starships were meant to fly not retire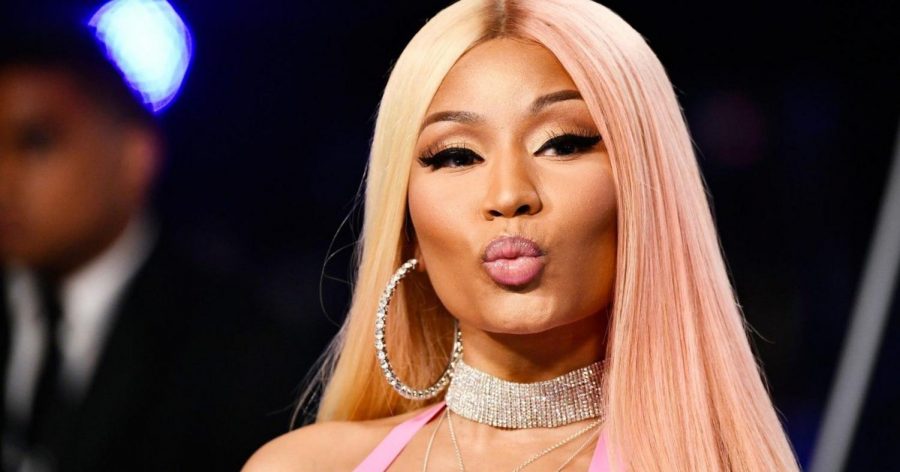 Earlier this month, rapper Nicki Minaj announced her retirement from music via twitter, stating that she was ready to start a family. This came as a surprise to her fans, who were shocked by her decision. Since deleted, she addressed the tweet via another tweet, apologizing for the abrupt nature of her announcement. 
This announcement comes after Minaj teased a fifth album on "The Tonight Show Starring Jimmy Fallon", which contradicts her retirement statement. It is unclear whether or not she intends to release the new album.
Together since December 2018, Minaj has found herself in a whirlwind romance with her boyfriend Kenneth Petty. The couple has faced a great deal of criticism, as Petty is a registered sex offender. Minaj has defended their relationship fiercely in spite of the controversy.
In June, it was announced on her radio program, Queen Radio, that the couple obtained their marriage license and that having a child was Minaj's goal. 
Throughout the years, Minaj has made her mark on the male-dominated rap genre. She signed a recording contract with Young Money Entertainment in 2009 after being discovered by fellow rapper Lil Wayne. Wayne first saw her rap on a DVD being sold on the streets of New York. 
Minaj saw her first real breakthrough with the release of "Your Love", the lead single from her debut album, Pink Friday. The track peaked at number 14 on the Billboard Hot 100. 
The album was released in November 2010 and debuted at number two on the Billboard Hot 200, receiving mainly positive reviews from critics. 
2012 saw the release of Pink Friday: Roman Reloaded, her second album, and the expanded version, The Re-Up, both receiving mixed reviews from music critics. Its mix of pop and rap songs were perceived as incoherent by some listeners. 
In 2013 Minaj was the most charted female rapper in the history of the Billboard Hot 100. 
She was also the first rapper to obtain the BET Best Female Hip Hop Artist Award four times in a row. 
The Pinkprint was released in December of 2014 and debuted at number two on the Billboard 200. The album saw Minaj nominated for her second Best Rap Album Grammy Award. 
Her album Queen was released in August 2018, and the day prior, Minaj began her own Beats one radio show, Queen Radio. This new album, much like Pink Friday: Roman Reloaded and The Re-Up, was released to mixed reviews. It received a bit of criticism and was beaten out by Travis Scott's Astroworld, which sent Minaj into a tirade blaming seemingly everyone else for the album's shortcomings. 
However, with her impressive track record, Minaj undoubtedly has had a large influence on hip hop as a whole. Minaj is original, competitive and works for her goals. Her success is self-made. 
She paved her own way to success in a male-dominated genre. She exemplifies that all women have the ability to be powerful all on their own. Her confidence and work ethic is enviable. 
Minaj's journey into the rap genre has left it as a much more accepting place for women, which leaves comfortable room for other female rappers such as Cardi B and Megan Thee Stallion to take her place now that she's retiring. 
In regards to starting a family in the public eye, Minaj could easily be subjected to a lot of scrutiny, especially as such a controversial figure. Having children as a well-known celebrity certainly opens doors to outside criticism. There is seemingly no privacy. Every choice you make as a parent is open to public scrutiny. 
However, with this being said, this could be Minaj's chance to raise strong, confident and hardworking children to follow in the footsteps of their mother. Minaj's influence on the rap genre is unmatched; she will be sorely missed. Even in her absence, Minaj's legacy will live on.