Nicholls soccer team adds a game against ULL
Last week, the Nicholls State University soccer team added a game against the University of Louisiana Lafayette's (ULL) soccer team for Wednesday at 7 p.m. in Lafayette. 
Soccer head coach, Danny Free said the ULL game was chosen to be added. 
"Louisiana-Lafayette, when we [canceled] the Louisiana Tech game, their coach reached out to me. We can play a maximum of 20 games a year. We were both at 19, so we decided to add it," Free said. 
Elisabet Gunnthorsdottir, a senior midfielder from Kopavogur, Iceland, said that it is always fun to play against ULL. She said that the team has played ULL before and that it is a very competitive game.
"It is going to be a test for us. You either have to show 100 percent or you're just going to lose. It's going to be a great test," Gunnthorsdottir said. 
Gunnthorsdottir mentioned her excitement for the game.
"I'm excited. I'm really excited to play ULL. They have two other Icelandic girls, so it's nice to see familiar faces, but other than that, I'm excited to see what the team has to offer and what we're going to do. We have a tight schedule. I want to see my team succeed and not crack under the pressure," Gunthorsdottir said. 
Free said that preparations for this game were harder since the team had just played a game on Sunday in Texas. Monday was given as a recovery day.
"This week is weird because we have three games in six days, so it's just maintaining really and just going over what we're about," Free said.
Multiple players have stressed the focus on formation, as well as defensive alignment.
"We've been working a lot on our shape and our formation, understanding our positions better because we are playing with a new formation. It has been a struggle to get everyone on the same page," Gunnthorsdottir said. 
With this amount of games in a short amount of days, it was explained that it has been a challenge to keep the girls prepared mentally, as well as healthy physically.
"We've been working a lot on our mentality. We have a tight schedule, so we need to get our mentality straight. We need to be able to deal with that as soon as it comes. Coach Danny has been working with us on just being positive," Gunnthorsdottir said. 
The Colonels enter the game with a 2-1-1 record. With conference play about to kick off, every game is vital.
Jade Gallaher, a redshirt junior from Slidell said that because of the game on Sunday, they are more than ready to go out and get a win. Gallaher also said that this is what motivated them. 
"We always like playing ULL. They are a good team and it is usually a pretty good game. It's a good match-up," said Gallaher.
Leave a Comment
About the Contributor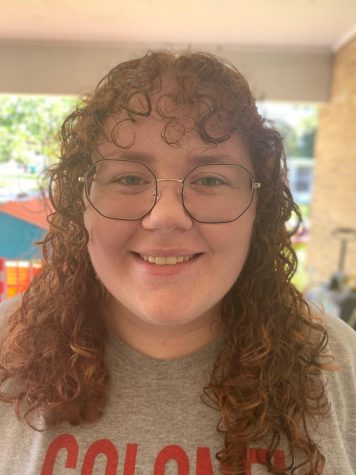 Jillian Landry, Magazine Manager
Fun Facts:

I love knitting and crocheting while watching crime shows, so basically I'm your average college-aged grandma. 


I love playing...