Marvel's new sitcom is coming to Disney+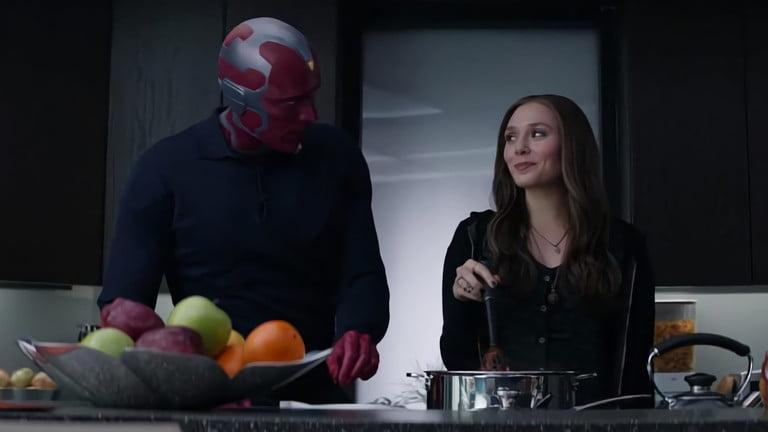 Marvel has dominated all genres in their films and tv shows, including action, teenage coming-of-age, spy flicks and touching on dozens of others in their cinematic universe. However, their newest project, coming from phase four of their releases, is completely unique. WandaVision is a sitcom featuring the Scarlet Witch and Vision.
Elizabeth Olsen and Paul Bettany are reprising their roles as the characters to star in an American sitcom that is supposedly going to mirror sitcoms all the way back to the '60s. The only image to be released of the show so far is a poster of the two characters dressed like a classic, '60s American couple. Joining them are actors Kat Dennings (Thor), Randall Park (Ant-Man and the Wasp) and Kathryn Hahn (Into the Spider-Verse).
The show is supposed to take place after Avengers: Endgame, but those who saw that film know that Vision was killed. Olsen said that many more comic book storylines are going to be explored, so fans are speculating that this show will take place in another timeline, or even universe. This wouldn't be too far off, considering in the House of M comic books, Scarlet Witch creates her own reality.
"Just from starting from Age of Ultron," Olsen said, "the things that I've loved about the Scarlet Witch are things we're getting to explore now. And I'm very nervous and excited about it in all the fun ways. But I think we finally get to go down some roads in comic books that are favorites and explore, and it's going to be a wild ride."
The show is going to be run by Jae Schaffer who co-wrote for Captain Marvel and will write for the upcoming Black Widow movie. She also wrote and directed the movie TiMER which is a wonderful sci-fi romance novel and a great experience for a show like this.
Although they don't show it in the movies, Scarlet Witch is an insanely powerful and complex character and it is exciting to see someone besides the Avengers be shown in Marvel's Phase four.