Nicholls football recap against the Kansas State University Wildcats
On Saturday, August 31, the Nicholls State University football team competed against the Kansas State University Wildcats (KSU). 
The game started off positive, with the Colonels winning the opening coin toss, but the Wildcats would drive 72 yards on 12 plays on the opening possession. Capping off the drive with a nine-yard touchdown run by junior running back Harry Trotter, the score was 7-0 KSU. 
The Colonels would throw an interception on the second play of their first possession. This set up a Skylar Thompson 17-yard rushing touchdown, quickly making it 14-0 KSU. 
The Nicholls offense followed the touchdown up with a quick three and out. 
The Wildcats, again, would take advantage and go on a ten play, 71-yard drive with a 14-yard rushing touchdown by senior running back Jordan Brown. 
The rest of the first half would be more of the same. Nicholls was forced to punt on the following drive. Then, Kansas State went on yet another long drive, this one being ten plays, 73 yards, resulting in a James Gilbert 24-yard touchdown run. This made it 28-0 KSU. 
The Colonels would get a quick first down after a 21-yard completion by senior quarterback Chase Fourcade, but the drive would stall and force Nicholls to punt. 
The Wildcats would go on another grueling drive, going 68 yards in just eight plays. Mercifully, junior kicker, Blake Lynch would miss the 37-yard attempt with :58 remaining in the first half. 
At the half, KSU was grasping a commanding lead of 28-0. The Wildcats' offense also outgained the Colonels' offense 312 yards to 93 yards. 
Nicholls, however, refused to roll over and die.  
Chase Fourcade led the team to a quick five play, 75-yard drive, completing passes of 46 and 26 yards. Senior running back transfer from Texas A&M, Kendall Bussey, would score on a 26-yard run, making it 28-7 KSU. 
Nicholls would force a turnover on downs on KSU following possession. 
Chase Fourcade would again pick up a quick first down with a 16-yard pass, but that would be all, as they would be forced to punt. 
The Wildcats and their persistent running ability drove down the entirety of the field on a ten play, 97-yard drive. Skyler Thompson's 38-yard pass to senior wide receiver, Dalton Schoen, would cap the drive and make it 35-7 KSU. 
A fumble by Nicholls' sophomore running back, Julien Gums, was returned for a touchdown by KSU's Jonathon Alexander, making it a crushing 42-7 KSU. 
The Colonels, subsequently, would turn it over on downs and give the Wildcats possession at the 41-yard line. 
The Wildcats went on one last time-consuming drive– a ten play drive that shaved over six minutes off the clock. Junior running back, Tyler Burns, would punch it in from one yard out, making it 49-7 KSU. 
The Colonels refused to surrender. Going on a seven play, 75-yard drive highlighted by Julien Gums. 
Gums looked like a man on a mission, rushing on six of the seven plays that drive and gaining a total of 65 yards and a touchdown on the drive to make it 49-14 KSU with just over three minutes remaining. 
It took just five plays for KSU to run the clock out and end the game. 
When the final whistle gracefully blew, the Wildcats had accumulated 361 rushing yards and 573 yards total. Also, they had possession for 41:09 of the 60 minutes, proving how impossible they were to stop all night. They imposed their will on the Colonels' defense, doing whatever it pleased. 
The game wasn't the result the Colonels wanted, but it wasn't all bad. 
Senior leader, Allen Pittman, led the game in tackles with 11. The offense also rushed for 150 yards on a very stout Kansas State defensive front. 
Nicholls was paid about $450,000 to travel to Manhattan, Kansas, to compete on Saturday. 
The boys should use the game as motivation and a learning experience. 
Fourcade seemed to have the same opinion on the matter, calling the game a wake-up call on Twitter, late Saturday night.
As we look ahead to next week, the boys have a bye week before traveling to Prairie View, Texas, to play Prairie View A&M. 
The Prairie View Panthers opened up the 2019 season with a 44-23 win versus Texas Southern. 
Nicholls will be looking to gain its first win of the season in its first Football Championship Subdivision (FCS) game.
FINAL SCORE: KANSAS STATE 49, NICHOLLS STATE 14
Leave a Comment
About the Contributor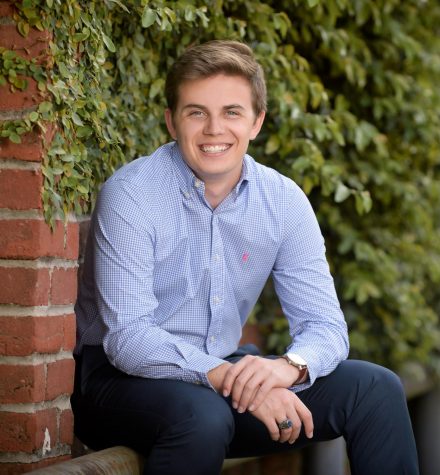 Noah Domangue, Online Managing Editor
My name is Noah Domangue, and I am just a History major who loves to laugh and hang out with his friends. I also really enjoy sports and video games. I...