The Positives of Spider-Man Leaving the MCU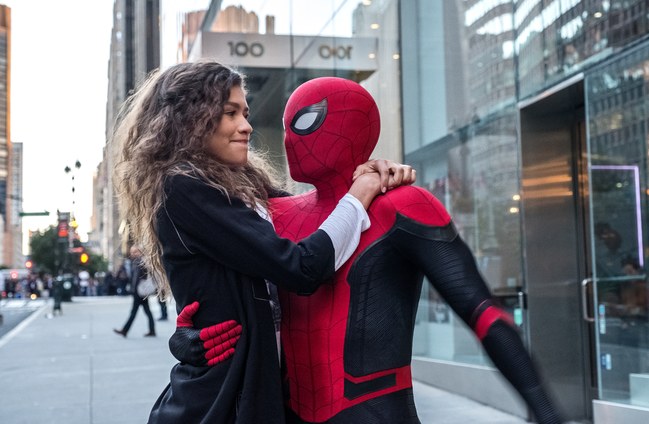 Social media exploded this week with the announcement that the friendly neighborhood web-slinger won't be featured in the Marvel Cinematic Universe anymore following a disagreement between Marvel and Sony. The five movies they made together (all three avengers movies and the two solo movies) were directed by Marvel's Kevin Feige with Sony still owning the character and getting about 90% of the profits. Sony and Marvel couldn't agree on a 50-50 split on revenue.
It was Disney's decision to take Feige off of all of the new Spider-Man movies but Sony wishes them the best. Their official response according to Business Insider is, "We hope this might change in the future, but understand that the many new responsibilities that Disney has given him – including all their newly added Marvel properties – do not allow time for him to work on IP they do not own," Sony said. "Kevin is terrific and we are grateful for his help and guidance and appreciate the path he has helped put us on, which we will continue."
As upsetting to me that I know longer get to see my favorite superhero interact with the Avengers, I'm trying to see the positives of the situation and what Spider-Man being owned by Sony again would mean.
At the very least, Tom Holland is still going to play Spider-Man. No matter who your favorite actor for the character is, you can't deny that Holland is able to bring the boyish charm that Spider-Man needs to the big screen. Holland has also revealed that Sony has at least two more movies planned. I'm excited for these movies as we could finally be getting a Venom crossover or maybe even a new Into the Spiderverse.
Sony was able to do Into the Spiderverse on their own and if they can translate that to a live action format, I think it might be even bigger than Spider-Man Far From Home which grossed over a billion dollars worldwide.
According to Tom Holland from CNET, "It's been five amazing years. I've had the time of my life. Who knows what the future holds? But all I know is that I'm going to continue playing Spider-Man and having the time of my life. It's going to be so fun, however we choose to do it. The future for Spider-Man will be different, but it will be equally as awesome and amazing, and we'll find new ways to make it even cooler."
Sony's hard pass on Disney's suggestion may also set a new standard for dealing with the massive media conglomerate. Disney already owns Marvel, Lucasarts, ESPN, ABC, the History Channel and Pixar. Somebody telling Disney no is a comforting notion in a world where everything is starting to be bought out by big companies.Out of all of the darkness in this situation, we still have the best actor for Spider-Man who is still happy to play the character, more Spider-Man movies and my favorite meme to come out of this situation. Jeff Goldblum's amazing first reaction here. After this is all said and done, I can't imagine a MCU without Spider-man, especially after setting him up to be the new Iron Man so he might be back in before you can say, I love you 3,000.