Springsteen knows no limits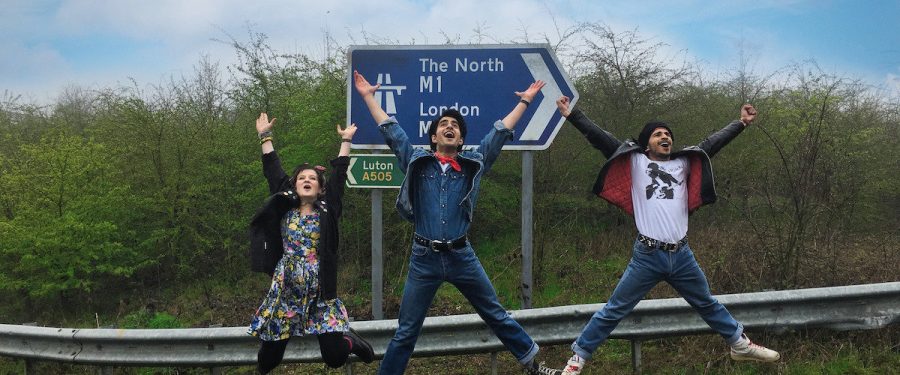 Blinded by the Light sees a young man's life set to Bruce Springsteen's music, but it is much more than that. The film highlights important social issues and cultural differences.  Directed by Gurinder Chadha, who also directed Bend It Like Beckham, the film introduces us to Javed Khan, who idolizes Springsteen.
After hearing Springsteen for the first time, Khan is overcome with admiration and fervor for the music. It is a perfect representation of what it feels like to be young and a fan of something. Much like in 2019's Rocketman, the musical sequences help to highlight the emotion being felt and the importance of certain scenes. It is easy to cast Blinded By the Light aside as another movie centered around old rock music, but this is a heartwarming coming-of-age film with a message. The idea that a young teen uses music as reinforcement to keep moving forward in the face of poverty, racism and other struggles is inspiring. It is important to have encouragement in life when the going gets tough.
The film is set in 1987 in Margaret Thatcher's Britain. Khan lives with his sisters and immigrant parents in Luton, England. They struggle with poverty and are often faced with the racism felt in 1980's Britain. Javed's family, along with many others, was the target of unnecessary racial violence. Director Gurinder Chadha was inspired to include racism and anti-immigrant sentiment in the script after witnessing the UK after Brexit. She felt as though xenophobes started coming out of the woodwork. This inspired Chadha to bring the issue to the forefront, as this was also a prominent issue back in the 1980s when Margaret Thatcher served as Prime Minister.
Chadha was aware of the similarities between this film and Bend It Like Beckham.
Bend It Like Beckham also featured strict parents, a big college opportunity in the states, a wedding and the aforementioned strict parents coming around to the idea of their child having hobbies and life goals.
Chadha acknowledged that both films explored the British Asian experience in a similar way.
They both include the older vs. younger generation conflict and tension between traditional parents and their children who dream big.
Like other films we've seen in recent years, such as The Dirt, Bohemian Rhapsody and Rocketman, Blinded By the Light introduces older music to a new generation. When showcasing these artists with these interesting plotlines, people are drawn in. Whether it's old fans immersing themselves in the music all over again or new fans discovering classics, these films always bring classic artists back into relevance.
Overall, the film is a delightful coming-of-age film highlighting important social issues. We see how passionate Khan is about Springsteen's music, and that is something many people can relate to. The inspiration felt by Javed to write and make positive social change is beautiful. The movie is quite cheesy, but it shares a powerful message.