Nicholls soccer team is preparing for the first four home games
The Nicholls State University soccer team has been preparing for its first four opening home games against Mississippi Valley State (MVSU), Louisiana Tech and the University of Arkansas.
The soccer team has been preparing for these games with some changes to their energy and mindset from last year. The team is also working on different strategies that can help them with each matchup.
Cato Hom, a junior forward from  Utrecht, Netherlands, said how the team became more united during the preseason. She said there are a lot of new people on the team, including herself, so during the preseason, they were able to become more united as a team.
Caroline Morton, a sophomore defender from Lafayette, also talked about the team being united and how they are becoming supportive of each other. She said last year, they were separated as a team, and this year, they are working together with their battles on and off the field.
"Everyone is just on each other's sides. We're fighting our outside battles together. There are no battles inside. We're all as one and we have the same goal. Instead of fighting against each other to get better, we're uniting as a team and playing to our strengths," Morton said.
Paola Tejeda, a junior defender from Kenner, talked about how they are watching tape for each team they are playing. When watching tape, they look for how the team sets up and the players that they need to watch out for.
Morton said the team has been implementing new strategies because the ones they had been using for the past year were not working.  She said how the team could already tell that they were getting better when they played Louisiana College during the preseason game, which they won 6-0.
Tejeda talked about the difference in how the team is treating the game against MVSU this year compared to last season and how that is preparing them for other opponents.
"Last year, we kind of went into it thinking that we had the game, and I think now, we know that every opponent is a worthy opponent. So, we have to go into the game with that mindset," Tejeda said.
Hom mentioned that instead of focusing on the teams they are playing against, they are focusing on themselves as a team. She said they are focusing on making themselves stronger.
Last Friday, the soccer team beat MVSU 5-0 in the team's season opener and had a draw the next day against them.
Morton talked about how the team is excited to have a home-field advantage for these games. She said that everyone around them knows how excited and different they are from last year. Tejeda also said how the support from the fans on the sidelines will bring them even more energy than they already have.
The soccer team will be playing against Louisiana Tech Wednesday at 4 p.m. and the University of Arkansas Sunday at 1 p.m.
Leave a Comment
About the Contributor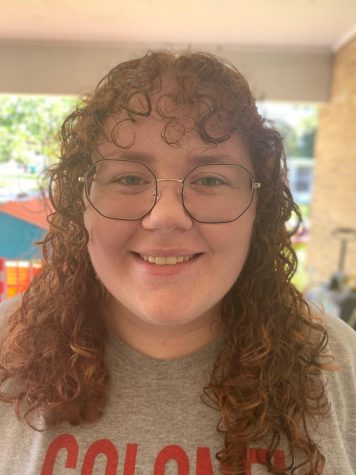 Jillian Landry, Magazine Manager
Fun Facts:

I love knitting and crocheting while watching crime shows, so basically I'm your average college-aged grandma. 


I love playing...