The rise of Danny Free
The new Nicholls State University soccer head coach, Danny Free, said he has many ideas to help the team become more successful this upcoming season.
The Southland Conference recently released its preseason poll, ranking the soccer teams in the conference, with Nicholls in 12th place.
"It's our job to shock everyone and not finish 12th," Free said.
Free also said that the team is going to come out fighting. He said the soccer team recently had their first team meeting for the season, which focused on curating positive energy across the team.
Free also said the team discussed holding each other accountable, while also setting the standards high on and off the field to make sure they were doing things properly. He said he doesn't want them taking shortcuts, that way they will be able to better themselves.
Hannah Bodron, a junior midfielder from Kingwood, Texas, and Roosa Hurmerinta, a senior goalie from Turku, Finland, said Free has been focusing on teamwork. They said Free's focus on helping the team with their bond off the field will help them to become better as a team when they are on the field.
Free said he has many mentors who have helped him develop a coaching style, with two from his time so far at Nicholls. He said he plans to coach the team while also taking into consideration how each player learns.
Bodron said she feels that Free designs good practice drills so that they can work on what the team needs to work on in order to get better.
Free also said that being a coach is like being a teacher and that over the years, he's learned that it doesn't matter how much a coach knows soccer.
"If the girls don't understand what you're saying, then it makes it hard," Free said.
"I think he really knows us each as players a lot better and that I think he is going to be able to help us each with what we need to work on, which can help us improve as a team," Bodron said.
Bodron said that this year, they are focusing on starting over and having fun.
Free said he wants to restore belief in the women by letting them know that they are a good team and that they are capable of playing well and winning games.
Hurmerinta said Free understands that mistakes happen and that they can learn from them. She  says it encourages them to try harder and helps them realize they don't have to go into everything feeling pressured to be perfect on the first time.
Leave a Comment
About the Writer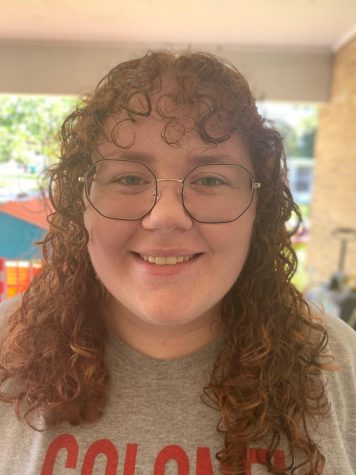 Jillian Landry, Magazine Manager
Fun Facts:

I love knitting and crocheting while watching crime shows, so basically I'm your average college-aged grandma. 


I love playing...