Nicholls president Jay Clune to participate in Dancing with the Stars event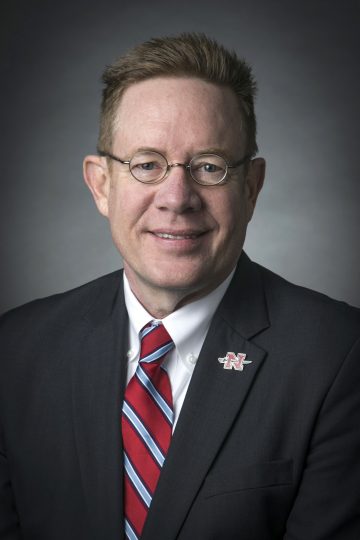 Nicholls president, Jay Clune will participate in the Houma fundraising event, Dancing with the Stars, in August.
This annual fundraiser is put on by the Junior Auxiliary of Houma, which is an organization that sets out to pool resources together in an effort to help support the less fortunate citizens of the Houma community, with a special focus on children.
The event sees local celebrities and dance professionals pair up to perform practiced routines. It includes a silent auction, live entertainment and complimentary food and drink.
It was announced that Clune will be a featured guest at this event and is learning a choreographed dance to perform with a partner to help this worthy cause.
It was at another event that Clune's niece asked if he would be interested in participating in Dancing with the Stars. Clune said he was eager to take this opportunity to branch out and experience something new to raise money for the less fortunate. 
Clune stressed the importance of doing service for others. 
"Nicholls wants to do its part, especially in Houma where Nicholls has not always had a big presence," Clune said, "So we want to do everything we can over there."
Clune said he went to his first dance lesson with his instructor and she had a list of ideas. As she began assessing his talent, she began to scratch items off of her list; Clune proclaimed himself as having no rhythm. 
Clune said this will be his first time dancing for the public, and probably also his last. He said regardless of that, he is looking forward to the experience. 
The Junior Auxiliary of Houma's Dancing with the Stars event with Clune will held on Aug. 10 at 7 p.m.