How do students consume news?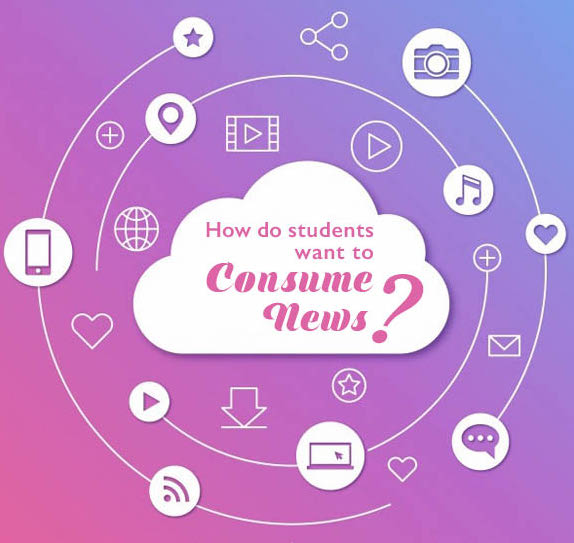 The younger generation has a reputation of being disconnected to the news. However, according to a survey done by the Associated Press, the reality is that they have their own way of connecting to it.
To no surprise, students' main consumption of news comes from their phones.
Associated Press said that although they might not seek it out, they happen upon it daily while on various digital media platforms. The trend has even slowly gained popularity moving up to the older generations.
Even if these young people never watch a TV newscast report, listen to a radio broadcast or read an actual newspaper, the quick services provided to them in their hands helps them stay current.
For Nicholls students, there proved to be no difference. Even students in classes that revolve around news and the media still prefer getting their information from the sources they use every day.
Kori Chaney, sophomore mass communication major, from New Orleans said she consumes all types of news from Twitter and Snapchat.
Chakyra Butler, junior mass communication major, from Patterson also said she gets her news from platforms like Instagram, Facebook, the Snapchat articles and the Apple news app.
"I like celebrity news but I do pay attention to the real stuff that is going on too," said Butler.  
Payton Suire, sophomore public relations major, from Morgan City said she sees news on Twitter, but some stories are opinionated due to the fact that she follows pages she is already interested in. Suire said she likes shows with hosts like Bill Maher, Trevor Noah and Seth Meyers.
"I read the news from Instagram and Twitter mainly because it's there when I log on or look at my phone," Andrew Liang, a recent transfer to the mass communication major, from Destrehan, said, He said anything online is usually how he gets the news.
Leave a Comment