Southern Wetlands Discovery Center hosts Wetlands Day event
The Southern Wetlands Discovery Center, located in Houma, is hosting its 8th annual Wetlands Day Celebration today. 
World Wetlands Day is a global celebration that helps to inform people of the effects of losing wetlands on the community. It's a day dedicated to teaching students in the community about conserving and protecting our coast.
"For Wetlands Day we are trying to look more at the wetlands themselves," Samantha Hicks, program director at the Wetlands Discovery Center, said. "We mainly celebrate and share why they need to be preserved."
World Wetlands Day has been celebrated annually on February 2nd since 1997. This day marks the adoption of the Convention of Wetlands, which is an intergovernmental treaty that provides protection for the conservation and wise usage of our wetlands.
The celebration begins at 8:45 am and continues until 2:15 pm. The celebration will host over 200 students from three schools.
"The program gives the students a feel for the wetlands," Hicks said. "It shows them the importance of caring what happens to them."
Students begin the program with a scavenger hunt. They are given environment clues that lead them through the museum. They look at different areas of the wetlands and see the various aspects of our culture.
"It is very important for these students to get a feel for what the wetlands one," Hick said. "Especially when they are that young, because they don't understand the importance of keeping our wetlands safe. We are hoping to introduce them to the wetlands and also explain why it is so important to protect the area around you."
After completing the scavenger hunt, different environmental protection agencies will give students presentations and hands on activities. 
"Wetlands provide a lot of benefits," Hicks said. "Until you sit down and actually think about it, you don't realize how crucial they are."
Although the Wetlands Day Celebration isn't open to the community, the Wetlands Discovery Center is open to the public.  They offer several programs that provide insight into the conservation of our wetlands. 
"Our wetlands are struggling," Hicks said. "Many people have heard of the Coastal Master Plan, a plan to help families who are being hit as well as helping to preserve our coast. Many people are familiar with the fact that our wetlands are in trouble but I don't think they realize how much trouble they are in."
According to a study by U.S. Geological Survey released in 2011, Louisiana's coastline has been losing wetlands at a rate of 16.57 square miles a year during the past 25 years, which is equal to the loss of a football field of coast every hour.
"I don't think people realize how much of an impact the loss of wetlands has on us," Hicks said. "We are trying to get everyone to understand how crucial our wetlands are for us living in this area. We need the protection that the wetlands offer."
Leave a Comment
About the Writer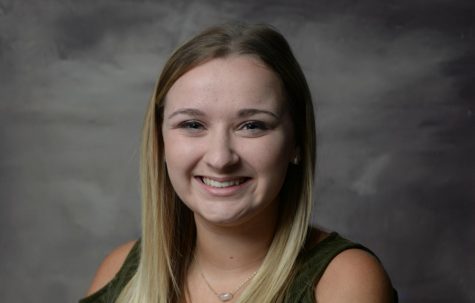 Claire Blanchard, Lagniappe Writer
Major | Biology
Classificaton | Sophomore
3 Facts | I have a 12 year old pet bunny; my favorite color is black; I hate ketchup.
Favorite Quote...