Colonels fall to Southeastern in River Bell Classic
The Nicholls State University football team closed out their season in a close loss at the hands of rival Southeastern Louisiana University on Thursday. After recapturing the River Bell last season for the first time since 2010, Nicholls was forced to send the trophy back to Hammond when they lost with a score of 42-44.
While the Colonels only lost by two points, Nicholls had found themselves with a 16-point deficit late in the fourth quarter. A series of penalties by Southeastern and a few quick plays by the Colonels set Chase Fourcade, the Nicholls freshman quarterback, up for a touchdown pass to sophomore wide receiver Damion Jeanpiere. Fourcade was then able to find another wide receiver in senior C.J. Bates, pulling the Colonels within eight points of the Lions.
Nicholls senior defensive back Jeff Hall then recovered an onside kick for Nicholls. Fourcade eventually managed that drive to grab a rushing touchdown and pull the Colonels within two points of tying the game. Fourcade's pass on the two-point conversion, however, was beat away by Southeastern defenders.
Darryl Adams, a sophomore defensive back, managed to recover yet another onside kick for the Colonels. At this point, there were only two seconds left on the clock, and Nicholls found themselves unable to score with a single pass into the end zone.
Even in the loss, Nicholls earned a season-high 322 rushing yards, 172 of which came from freshman running back Dontrell Taylor. Fourcade finished the game with 255 passing yards, putting Bates at the top of the Nicholls receiving corps with four receptions for 94 yards.
The loss for Nicholls dropped them down to an overall record of 5-6, the most games the Colonels have won since they went 6-5 in 2007. Nicholls managed a winning record at home (3-2) and in the Southland Conference (5-4) this season.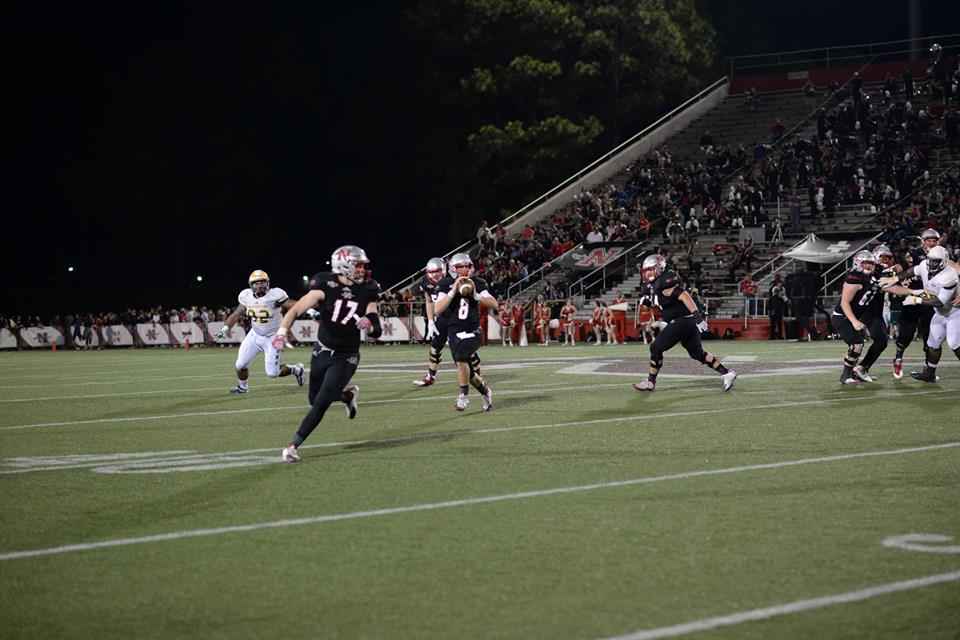 Leave a Comment