Getting to know the new faculty members on campus
New Nicholls faculty members share various influences that led up to the decision of becoming a teacher.
Getting to know the new instructors helps show the stories behind them choosing their field and their love for it, as well as the excitement held for their future on campus.
"I remember playing teacher as a child. I always knew I wanted to be a teacher," Sara Dempster, instructor of teacher education, said. "I chose education because when I was watching the professors, I fell in love with the idea of teaching future educators."
Not all instructors have been in training to be teachers since they were children, other professors simply picked up the habit of assisting other students as a teenager.
"I have been tutoring and teaching since I was seventeen years old," Cliff Oncale, instructor of mathematics, said. "I remember when I attended Nicholls as a student, watching the professors and thinking to myself that I wanted their job."
The passion for being a teacher and instructing students isn't always something professors notice at a young age. For others, it starts off as something you are inspired to do and in time grows into something you love.
"My Grandma Welsh was my main inspiration for wanting to become a chef. She was the baker for President Taft when he was in the White House," Marshall Welsh, instructor of culinary arts, said. "Before I decided to go into culinary, I had several other careers. Once I decided that I wanted to be a chef, I started as a dishwasher and gradually made my way up. I love being a chef because we all have one common thread: we have a servant's heart. We like to put a smile on someone's face with the food we cook."
The field that a professor chooses or the field they are drawn to can, at times, be just as important as where they choose to work.
"It is a family here, everyone takes care of everyone," Dempster said. "When I worked as a graduate assistant here at Nicholls I realized I could never leave this place."
The feeling of being at home and returning to a place that has familiar influences the overall environment the instructors create.
Other professors have various reasons for wanting to work at Nicholls State University.
"It has been a dream of mine to work here at Nicholls," Welsh said. "I had been waiting for a posting from Nicholls about a job opening. My interest in Cajun and Creole foods along with the fact that Nicholls teaches culinary history was a major contributing factor to me when I decided I wanted to apply here."
"I still have to pinch myself. I can't believe I am finally here," Welsh said.
Leave a Comment
About the Writer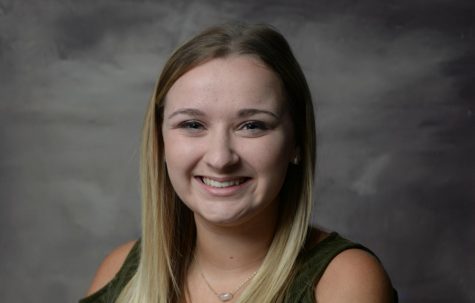 Claire Blanchard, Lagniappe Writer
Major | Biology
Classificaton | Sophomore
3 Facts | I have a 12 year old pet bunny; my favorite color is black; I hate ketchup.
Favorite Quote...