Nicholls professors advise what not to do in class
With every new semester students discuss their common complaints, but this semester professors are expressing their concerns.
Nicholls professors reveal their top pet peeves that students constantly do throughout the school year.
"One of the biggest pet peeves I have is when students ask, 'Are we doing anything important in class?' everything you read, write, or complete in class is important," Farren Clark, instructor of speech, said.
A common pet peeve among professors is when students ask ignorant questions. Although it may be the most common pet peeve, it isn't the only thing that gets on the instructors nerves.
"Some things that students do that gets under my skin at times is when they are passive with their learning," Christie Landry, instructor of biological sciences, said. "Some students expect the teacher to do all the work for them, without opening their books or attempting homework, yet they blame the instructors when they fail the class."
While a majority of professor pet peeves involve a student's attitude, the possibilities are endless from their actions inside and outside the classroom.
'The most disrespectful thing a student can do is walk out of class during a lecture or look at their phone during my class," Kathy Dugas, instructor of history, said.
Even if students are guilty of committing the most despised pet peeves, such as asking obvious questions, expecting the teachers to do all of their own work, or are compelled to check their phone every ten minutes, students can still redeem themselves.
Instructors also reveal ways students can make a good impression that can prove beneficial to their success as a student.
"I love when my students are not only sitting there physically in my classroom, but they are also emotionally invested in the class," Dugas said. "Their involvement and interaction in my class is what makes the best impression."
Taking time to become invested in the class and grow throughout the year is a guaranteed way to make a good impression with the instructors.
"Students who take constructive criticism and use it to improve throughout the year always make an impression on me," Clark said.
Contrary to students' belief, the missions of the instructors and professors aren't to make the semester miserable. The criticism and advice they provide to the students is because they want them to succeed, both in the classroom and in life.
"I'm not teaching for the test that's at the end of the semester, but I am teaching so that when you become a clinician and are trying to save someone's life you know the information that no one else knows," Landry said.
Leave a Comment
About the Writer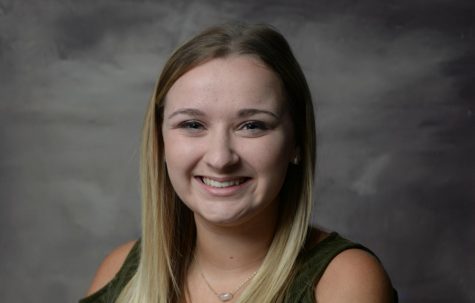 Claire Blanchard, Lagniappe Writer
Major | Biology
Classificaton | Sophomore
3 Facts | I have a 12 year old pet bunny; my favorite color is black; I hate ketchup.
Favorite Quote...