Students discuss what they miss most about home
College brings out the "you don't know what have until it's gone" mentality. Many students miss the lives they had before moving away from home.
"I miss my mom's cooking and being with my family every day," Danielle Adams, communicative disorders sophomore from Kenner said, "They made sure I was staying on track with my entire life. Now I feel like we don't talk as much."
Students agree everything changes when you move away from home.
Madison Crowson, nursing freshman from Plaquemine believes you begin to rely on your actions instead of depending on your parents.
"I'm more independent when I'm here," Crowson said, "I don't have to tell anyone where I'm going or what I'm doing, but I miss my mom always getting on me about certain stuff. Now I see that she's right about everything."
You don't get to see your family as often as you'd like.
"I miss my family," Madalyn Beyer, biology freshman from Houma, said. "I still see them regularly but it's different, because I don't eat dinner with them anymore."
Students not only leave their friends and family when they move to college, but also leave their furry friends behind.
"If I could bring one thing from home, it would be my dog, Zea," Crowson said.
Although many students miss their homes, they begin to miss their college lives when they head back home.
"I miss my friends at Nicholls when I go home," Adams said. "If I could have my friends and family all in one area at the same time, then that would be great."
After spending some time away from certain people or environments, you can begin to miss the annoyance you once felt for it.
Beyer misses the noise from her house when she stays on campus, but misses the quietness of her dorm when she goes home to visit. Also, apart from missing their families and friends, Beyer misses some parts of high school.
"I miss seeing the same people every day like I would when I was in high school," Beyer said.
Crowson misses her cheerleading and soccer playing days at the Math Science and Arts Academy in Plaquemine.
"I miss the sports in high school," Crowson said. "I was a cheerleader, played soccer and, during my freshman year, played volleyball."
Other students miss their lifestyles as high school students.
"I kind of miss being on dance team for Mount Carmel Academy," Adams said. "Life was simpler because I had less responsibility."
College doesn't last forever. There will come a time when students will graduate and hopefully miss their time at Nicholls.
"I'll miss the atmosphere," Beyer said. "It's pretty chill and everyone's doing their own thing."
Adams will miss the friends she made and organizations she joined once she graduates.
"Well I have to go to graduate school and since [Nicholls] doesn't offer it for my major, I'm scared about going to a new place where I don't know anyone," Adams said. "Nicholls is like a family. All the friends I've made being in Phi Mu, someone's always there for me. It's going to be scary to leave that."
Most people would agree that change is tough to adjust to, but life is full of changes. Not all changes are bad though. Some would say that changes, like college and graduate school, are to ensure students have a better life.
Leave a Comment
About the Writer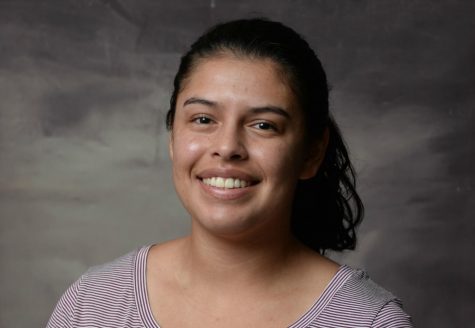 Juana Martinez, Print Managing Editor
Major | Biology, Pre-Med
Classification | Junior
3 Facts | I speak English and Spanish; I'm from Los Angeles, CA; I made a snow cone for Steve Carell.
Favorite...