Professors express how budget cuts have affected college life
Nicholls professors discuss their experience with budget cuts and how college life has changed throughout the years.
Budget cuts to higher education, or education is general, is nothing new to the state of Louisiana, but it's not until recent events that Louisiana residents, faculty, staff and college students went into a frenzy over the potential cuts their colleges could face.
Kenneth S. Klaus, Gloria B. Callais endowed professor of music and director of choral activities, has felt the effects of budget cuts since the early 1980s.
"I hear about budget cuts way too much," Klaus said. "The 1970s, and into the 1980s, were a really good time financially for Louisiana until we hit an oil slump. It took a while for [professors] to get a pay raise. We got what they called a salary adjustment. I know the economy is tied to the old field."
Budget cuts directly impact education and indirectly impact the personal lives of everyone associated with the school. As the economy becomes inflated and the cost of living increases, more money is needed to live a normal life. In order to be given the chance for a potential pay raise, professors had to fill out forms for faculty evaluations.
"The last raise I got was in 2006," Klaus said. "My current basic contract is the same as it was in 2006. It gets a little bit harder every time to make ends meet."
Becky LeBlanc, English professor, says students weren't worried about college expenses as much as they are now.
"A lot of us were on scholarships and that's still the way it is now, with the difference that TOPS has been threatened and TOPS didn't exist for us," LeBlanc said.
During his freshman and sophomore years at Louisiana State University, Klaus' tuition was $150 per semester. Although he didn't feel the effects of budget cuts as a student, he has experienced the damage it causes to colleges as a professor.
Klaus emphasized the music department has received its fair amount of cuts during the new millennium. The supply of sheet music progressively decreases year after year. Klaus, at times, relies on the music from the choral library of the First United Methodist Church in Houma.
The music department's insufficient supply of sheet music is only one problem.
"Gov. Mike Foster was pretty much pro education," Klaus said. "He moved to make things happen. I had $500 in travel money for the choir. You can't go far with $500, but it was better than nothing. The first year Bobby Jindal was governor, that was the first thing that got cut. It's very disheartening and demoralizing to be an educator in Louisiana at the present time."
Even Klaus' father had setbacks due to the lack of funds during his days as a professor at LSU.
"I can remember my dad complaining that he had colleagues from Texas and such that had all kinds of travel and research funds that he didn't have access to at LSU," Klaus said.
LeBlanc believes that higher education will continue to face cuts, because it is unprotected and vulnerable.
"Education should be the last thing that is cut," LeBlanc said. "I don't understand how legislators can cut education. Education is the future of our state. You can't keep cutting without education falling apart."
Klaus and LeBlanc want to see an end to the financial crisis that causes fear in students and the faculty and staff of an institution.
"It's hard to keep coming to work and not have the tools that are needed," Klaus said. "Somehow in Louisiana, we don't think we have to pay for nice schools and highways. If you want your child to be well educated, you need to pay for it. It's cheaper to educate a child than to incarcerate them when they're older."
Leave a Comment
About the Writer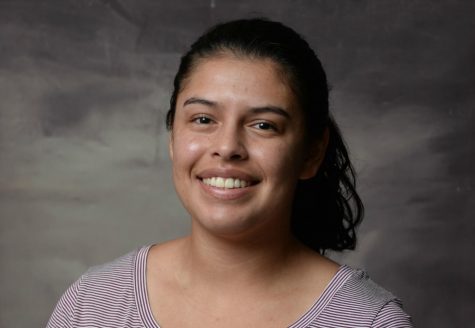 Juana Martinez, Print Managing Editor
Major | Biology, Pre-Med
Classification | Junior
3 Facts | I speak English and Spanish; I'm from Los Angeles, CA; I made a snow cone for Steve Carell.
Favorite...