Opinion: Reflecting on New Years resolutions
The problem with New Years Resolutions is that people wait all year to set new goals for themselves. In reality, most of those resolutions will be forgotten as soon as the first week of January ends.
Between the fall and spring semesters, we are given one of the best Christmas presents ever— no school for six weeks (sorry for those of you taking winter session classes). These six weeks are a great opportunity to form new habits that will come in handy during the new semester. The New Year symbolizes a new start and works as a reset button for anyone who feels like they've messed up during the year or for anyone who wants to improve their life.
"In 2016, I look forward to my second and third semester in college, and seeing what type of grade point average I can ground up," Brett Brien, secondary education freshman from Houma, said. "I'm a full-time student, in a fraternity and working a full-time job."
Most students on campus would say that studying and paying attention in class would be one of their goals for spring 2016.
"I definitely plan on focusing more on my classes and really learning the material, as opposed to learning it for the test and then forgetting about it," Emily Sauce, biology sophomore from Thibodaux, said. "I really want to understand the material."
Your New Years resolution doesn't have to be school related. Sydnee Council, psychology freshman from Atlanta, Georgia, plans on recovering from a knee injury.
"After my knee injury, I haven't been able to work out," Council said. "I play softball for Nicholls, so I want to get back on the field and get healthy in general."
Other students focus on becoming a better person.
"I plan on being a happier person and going out of my way to do good for others," Sauce said. "I feel like we can all do a little bit more. I want to find a way to do something good for someone and get in touch with my faith."
Although you don't automatically achieve your goals once the first day of January comes along, that day does work as a motivation. Who doesn't like the idea of a fresh start?
"My main New Year's resolution is to live life," Raven Ross, health sciences sophomore from Lutcher, said. "I need to stop stressing over things I can't control. I want this year to be fun."
It's hard keeping your New Years resolutions because it involves changing your habits.
"I probably didn't keep any of last year's resolutions," Council said. "I was a senior in high school and caught up in the moment."
Sometimes students won't carry out their New Years resolutions because it doesn't seem very important.
"I didn't make any New Years resolutions last year, because I didn't think of anything monumental that could really benefit me for 2015," Brien said.
Whether or not you take part in New Year celebrations, the spring semester, or any future semester, it is a great time for a fresh academic start.
Leave a Comment
About the Writer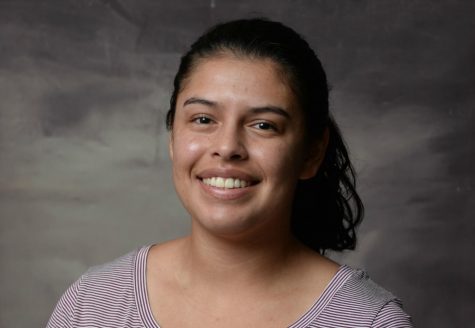 Juana Martinez, Print Managing Editor
Major | Biology, Pre-Med
Classification | Junior
3 Facts | I speak English and Spanish; I'm from Los Angeles, CA; I made a snow cone for Steve Carell.
Favorite...