Changing majors could be a difficult decision for students
Most students have trouble committing to a major, since 50-70 percent of college students change their major at least once before they graduate.
According to the University of La Verne, more than 50 percent of college students entering college are undecided about their majors and may change their major at least three times.
"I've seen students change their major nine to ten times and sometimes it's just once," Meagan Hebert, Nicholls freshmen academic advisor, said.
Many factors play a role in deciding a major. Is it something you want to spend the rest of your life doing? Will your degree create the job opportunities you are working so hard to achieve or does your field require you obtain certain abilities you may not have?
"I changed from a marine biology major to a social studies education major this semester. It's a little complicated, but I really wanted to pursue a career in marine biology. It involved too much math, so switching was smarter," Aubrey Simmons, social studies education sophomore from Ruston, said.
There are cases where students hit the jackpot when choosing their major and stick with their choice.
"I plan on working in a school teaching little kids. This is what I wanted to do before I enrolled into college, so I started out as an elementary education major and have never changed," Drue Williams, elementary education sophomore from Cut Off, said.
The toughest choice a college student faces is choosing a college to attend; the second toughest choice a student makes for college is choosing a major. Many students stress with picking a major before enrolling into college.
"I finished my three-year degree in Texas as a film major and then I came to Nicholls as a marketing major. Quickly after my first semester, as a junior, I switched to a business management major," Rigoberto Hernandez Moran, business management graduate from Queretaro, Mexico, said. "I felt like a business management degree would help me more than a marketing degree when I would have my own business in the future."
Hebert said freshmen have an easier time changing majors because many freshman-level courses are part of general education courses. Once students reach sophomore and junior level courses, the courses begin to pertain to a specific major or become requirements.
"It's never too late to change your major. I always remind students that this is what you'll have to do for the rest of your life. Yes everyone has a timeframe of four years when they want to get out of college, but they have to remember their career is for the rest of their lives," Hebert said.
There are many reasons why students change their majors. Anne-Sophie Bousselet, international business administration graduate from Paris, France, believes that students change their major because they have the wrong idea about it. They think they'll like it but end up not liking it at all.
"At first, I wanted to be a math education major, but then I realized I didn't want to do anything related with education, so I switched to accounting," Jordan Richard, accounting freshman from Berwick, said.
For those of you who are debating whether you chose the right major, or if you're thinking about changing your major, Hebert has some advice.
"Before you make a definite change, you need to do your research on the curriculum. Will you need to go to a professional school? What do you plan to do with your degree? Will you get a job right after college with your undergraduate degree? Everyone has a goal in life and we have to get a job in order to live, but it's important that you do what you want to do after college," Hebert said.
Leave a Comment
About the Writer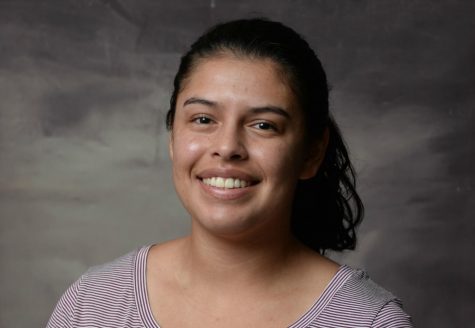 Juana Martinez, Print Managing Editor
Major | Biology, Pre-Med
Classification | Junior
3 Facts | I speak English and Spanish; I'm from Los Angeles, CA; I made a snow cone for Steve Carell.
Favorite...