Students weigh-in on best off-campus spots
As the second fall break approaches, Nicholls students' share their favorite off-campus spots for food, drinks, fun activities and studying.
Students moving from point "A" to point "B" is the main movement seen on college campuses. During that period, there isn't a lot of time left for socializing with friends, so students plan to hang out when they have free time.
"The amount of free time I have determines who I hang out with. If I have time, I usually go up north to hang out with my friend who lives there. If I don't have a lot of time, I hang out people I work with," Andru Gathen, computer information systems freshman from Thibodaux, said.
As Friday night approaches, students who stay in town head towards downtown Thibodaux for some fun and entertainment.
"On Friday nights, people usually go to Last Call or Rox's bar in Thibodaux. I spend my nights with my two best friends or other people I have classes with," Maria Castellanos, biology freshman from Houma, said.
Robin Singleton, Accounting sophomore from Baton Rouge, has other plans.
"You could always just go to a party, but the best place to go is to a friend's house. Gather up some friends and have a good time," Singleton said.
As for Friday nights spent out of town, some students choose to head towards Baton Rouge or New Orleans.
"Recently, there was a hot air balloon festival in Baton Rouge. If nothing's going on in Baton Rouge, there's always stuff going on in New Orleans," Gathen said.
Singleton prefers to go onto Louisiana State University's campus.
"I love to go on LSU's campus. I like to go to Tiger Land and look at all the bars," Singleton said.
Rowdy Breaux, computer information systems sophomore from White Castle, keeps his entertainment on the outskirts of town.
"I like wake boarding, so I do that towards Morgan City. Or I play hide-n-seek at Walmart," Breaux said.
Castellanos suggests going to the Audubon Zoo or Grand Isle State Park.
Enjoying food is also a large part of college culture.
Gathen, Castellanos and Mallory Crochet, human resources junior from Pierre Part, have different opinions on what restaurants have the best food.
"The best place for food would be Santa Fe because I work there," Gathen said.
Castellanos believes fast food is the best way to go.
"Subway or Popeyes is the best place for fast food. Smoothie King is the best place for drinks," Castellanos said.
Crochet stays local when it comes to choosing her favorite restaurant.
"The best place for food is at Geaux Fish," Crochet said.
A great night out with friends doesn't neglect the academic responsibilities most students have. Midterms are around the corner, which only means it's time to crack open the books and get studying.
"The best place to study would be by the old library on Saint Mary's Street," Gathen said. "You can go sit out there and sit by the bayou. It's really quiet and peaceful."
Leave a Comment
About the Writer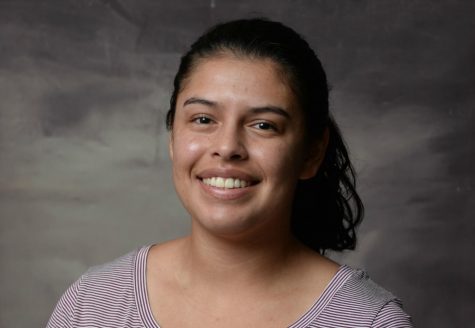 Juana Martinez, Print Managing Editor
Major | Biology, Pre-Med
Classification | Junior
3 Facts | I speak English and Spanish; I'm from Los Angeles, CA; I made a snow cone for Steve Carell.
Favorite...