Bistro Ruth hosts first dinner in the new Culinary building
The staff of Bistro Ruth, a Nicholls State University's student-run restaurant, received guests in the new Lanny D. Ledet building for the first dinner of the semester on Sept. 15, 2015.
The guests arrived to a buffet service organized and prepared by the Bistro staff of 36 students. The staff worked weeks in advance to prepare for the dinner.
"The students had to come in the Friday before classes started. Then they came back Monday, the first day of class, and presented their menus," Donald Kasten, coordinator of bistro activities, said. "We give the students a little background on who our guests are and the theme of the night, but they also bring their own ideas and inspiration to the table."
Even with weeks of preparation, the Bistro staff ran into trouble before service began.
"The back of the house was really far behind at the beginning of service, but right before service started they pulled it all together and placed the food out before the guests arrived," Justin Webb, culinary arts junior from Allen, Texas, said. "Everyone was nervous, but they all turned out to be stellar. I've worked in restaurants for four to five years now."
The Bistro's student staff didn't allow a few setbacks to ruin their night and managed to end on a good note.
"There are some things that could've gone a little more smoothly had there been a little more time. Other than that, our night went pretty smoothly considering it being the first night. I give props to my entire team.
Tonight set higher expectations for future nights," Christopher Adkins, culinary arts junior from Maurepas, said.
The Bistro program at Nicholls trains students to deal with and create food for the public, although much of the staff has previous experience with working in a restaurant.
This semester, the junior level class contains 23 of the 36 Bistro student workers. They work with Lanny D. Ledet building's state-of-the-art culinary facilities and 96-set dining room.
"The Bistro is a much more controlled environment compared to other restaurants. It's a better learning experience. You learn how to prepare and organize a lot," Nicole Theriot, culinary arts junior from Houma, said. "This is a brand new building with beautiful equipment."
Bistro Ruth was named in honor of Ruth Fertel who donated $1 million to the construction of the Lanny D. Ledet building.
"We'd love to have more students come. It's $40 for community members or students who pre-book. When we have a night with cancellations or if we have sluggish reservations then we open up tickets to students at a rate of $20," Kasten said.
Bistro's next dinner will be held on Sept. 22 at 5:30 p.m. Reservations and advance payments are required.
Leave a Comment
About the Contributor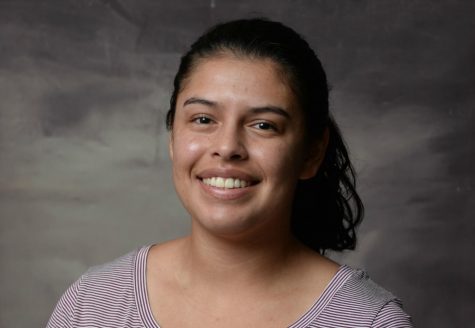 Juana Martinez, Print Managing Editor
Major | Biology, Pre-Med
Classification | Junior
3 Facts | I speak English and Spanish; I'm from Los Angeles, CA; I made a snow cone for Steve Carell.
Favorite...