Social media and technology take over the dating world
With the help of the Internet, college students ditched face-to-face interaction and settled for social media as the threshold to new relationships.
1980s and 90s teen movies showed when a male arrives at his date's door nicely dressed and prepared for a fun filled evening. Throughout the date, the boy learns everything there is to know about the girl and eventually falls in love with her. In reality, people don't fall in love while on their first date, and during this technological era, teenagers rarely knock on someone's door. Instead they text their arrival. Have Millennials converted dating into an old tradition?
"Dating is a way to get to know someone. I believe that dating is the right thing to do because you should get to know someone before you make a committed relationship," Cullen Diebold, freshman mass communication student said. "On social networks, it doesn't seem like you really get to know the person. People are seen more as objects."
Although Joe Turrie, senior pre-engineering student, and Renee Guidry, sophomore elementary education student, don't believe dating is old fashioned, they would prefer to watch Netflix with a date rather than heading to a movie theater.
"It's simpler, easier and cheaper," Turrie said.
It's tough to have a traditional date on a college student's budget. With the help of social media, couples spend time together without burning a hole in their pocket.
"I like to be lazy. I don't want to have to get all dressed up," Guidry said.
Social media dominates the lives of young people, yet they still prefer to meet others in person. The thought of meeting someone online concerns many students.
"I would rather meet someone in person. You don't know if someone is a 50-year-old creeper if you're online," Guidry said.
Meeting someone online creates a window for lies.
"You [allegedly] get to know this person without actually going on dates. You're finding out who this person really is and it could all be lies. You're not finding out the truth about that person. It makes everything so much worse. They might be crazy. I don't know. I watch too much Lifetime," Dashayla Jackson, freshman biology student, said.
Students are also afraid of talking to someone who isn't who they say they are.
"In person you know what someone looks like. You know they're not catfishing you," Turrie said.
Social media produces confused feelings in many. People behind computer screens and smart phones can unconsciously make someone feel insecure.
"If a guy you're talking to likes another girl's picture, then you begin to wonder if he's talking to her too," Guidry said.
Social media isn't the only barrier between college students. College students would rather text one another than talk on the phone, but according to Jackson, every circumstance is different.
"When you're on the phone it's harder to talk, but when you're texting there isn't any awkward silence and you have time to think of what to say. In a text message, you don't have to change your tone. The downside of texting is that the other person doesn't know how you feel. If I'm really interested though, I'd talk on the phone," Jackson said.
Leave a Comment
About the Contributor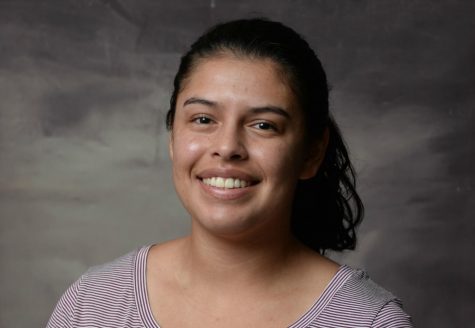 Juana Martinez, Print Managing Editor
Major | Biology, Pre-Med
Classification | Junior
3 Facts | I speak English and Spanish; I'm from Los Angeles, CA; I made a snow cone for Steve Carell.
Favorite...