Cajun Music Preservation saves Cajun culture
The Gulf of Mexico Program Partnership honored the Cajun Music Preservation Society with the Gulf Guardian award on July 30 at the Texas State Aquarium in Corpus Christi, Texas for preserving Louisianan culture with their musical traditions.
The Cajun Music Preservation Society was awarded 3rd place in the Environmental Justice/Cultural Diversity category. The Gulf Guardian award is awarded to those who show initiative to keep the Gulf of Mexico healthy and productive.
"Cajun music originated in Louisiana, yet live music is hard to find," Quenton Fontenot, professor of biological sciences said.
Fontenot had to drive to festivals in Lafayette to listen to traditional Cajun music.
Tyson Charpentier, junior Petroleum Engineering Technology and Safety Management student, and Misty McElroy, Nicholls photojournalist, co-founded the Cajun Music Preservation Society in an attempt to increase the availability of live performances of authentic Cajun music. Fontenot, Allyse Ferrara, professor of biological sciences and Gary LaFleur Jr., associate professor of biological sciences, also became a part of the society.
"We didn't expect the group to last for so long," Fontenot said. "Young kids don't think [Cajun music] is cool."
The Gulf Guardian award is motivation for the group to continue performing live traditional Cajun music. The Cajun Music Preservation Society hold family-friendly jam sessions every other week to promote the preservation of Cajun culture and live Cajun music. They encourage people of all ages and musical talents to join the festivities by providing them with instruments.
McElroy said the group likes to place new musicians in front of the more experienced musicians to welcome other people into the jam sessions. Jam sessions are filled with dance music and surrounded by a joyous environment to allow the attendees to feel comfortable.The Society holds ten permanent members, but there have been jam sessions with up to 55 musicians.
Other than providing music, the Cajun Music Preservation Society would like to provide traditional Cajun foods at their jam sessions and fundraise money toward the rapidly disappearing coastline. Fontenot said that as the coastline erodes, the Cajun culture erodes with it.
The Cajun Music Preservation Society works to spread traditional Cajun music to younger generations and keep the interest of their audiences.
Leave a Comment
About the Writer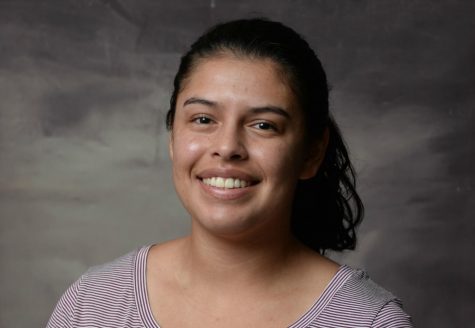 Juana Martinez, Print Managing Editor
Major | Biology, Pre-Med
Classification | Junior
3 Facts | I speak English and Spanish; I'm from Los Angeles, CA; I made a snow cone for Steve Carell.
Favorite...