New motions passed and new pro-tempore elected at last SGA meeting
May 1, 2019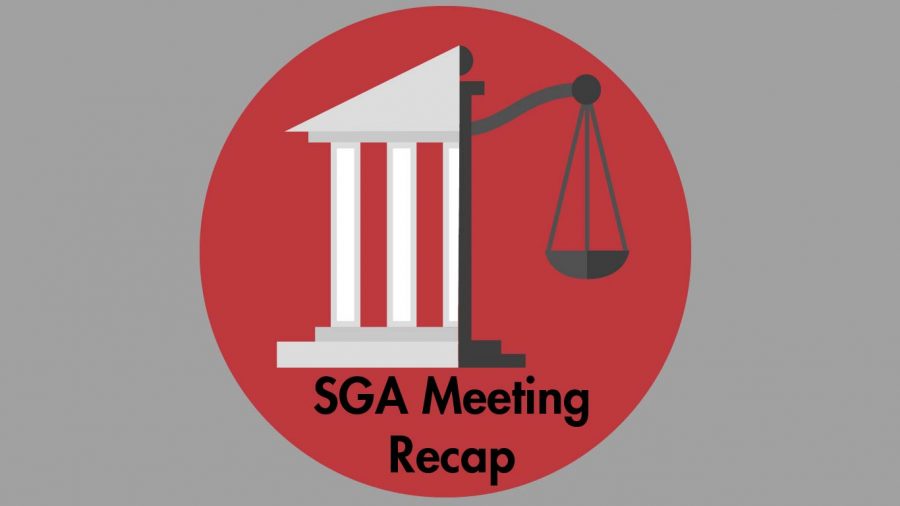 Photo by: Jessica Mouton
The Student Government Association (SGA) weekly meeting consisted of new motions and a vote for a new pro-tempore at the senate's last meeting of the spring 2019 semester.
"First off, I want to say that I am very proud of the accomplishments that we have done this year. I think that we have done a lot to improve students experiences here at Nicholls, and I thank each and every one of you for the work we have done together to make this campus better," SGA president Austin Wendt said.
With this being Wendt's last meeting, he mentioned in the president's report that he hopes the senate will continue doing the work they have done this semester for Nicholls to be even better in the future.
Along with Wendt's report, Emily Ledet, director of public relations, said that SGA will be doing a scantron give-away very soon, and reminded people Colonel Day is this Saturday.
The first motion that passed was for one OP scan for ES and one-year maintenance for Talbot Hall.
This motion came to a total cost of $4,500.
The second motion that passed was for one ultrasonic liquid processor.
This motion came to a total cost of $5,500. Another motion that passed was material for self-defense classes on campus.
Materials for the self-defense classes included 20 training batons and 12 strike shields for a total cost of $1,200.
The last two motions that passed were a $6,000 design plan to renovate the leadership suites and a student committee for the Campus Dining Association.
During the discussion period, the senate voted on a new pro-tempore.
Tyler Legnon, senator, won the vote with more than 50 percent.
Wendt also said that his last semester has been a tremendous experience and that he can't wait to see the hard work that the new e-board and the senate will continue to do.