SGA passes motions in second to last meeting of the semester
April 16, 2019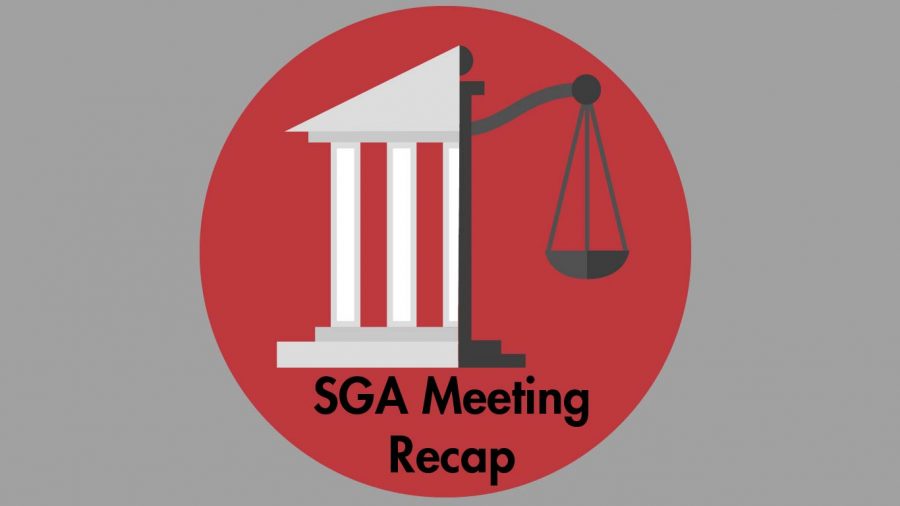 Photo by: Jessica Mouton
The Student Government Association's (SGA) meeting passed new motions and motions tabled last week, all while having a guest speaker on their second-to-last meeting of the spring semester.
The new motions that were passed include the purchase of 1,000 stress balls to be handed out at orientation and 1,000 e-cards for a total cost of $2,622.
Another motion that passed was to purchase six outdoor tables to put around campus for a total cost of $5,800. Along with that was the motion for overtime pay for the people who work in the library for the two extra hours during finals week.
Other motions that were passed were the items for the Cenac lab. The items include three whiteboards, for a total cost of $239, and 18 computer chairs, for a total cost of $6,764.
SGA guest speaker Steven Welsh, from the department of education spoke about a motion for the funding of education desk and chair replacement.
The replacements came to a total cost of about $9,512.
The motions that were tabled were items and supplies for self-defense classes and renovations for the leadership space.
These motions will be brought up at the last meeting when students return from spring break.
To conclude the meeting, Wendt gave thanks to all the senators in SGA for their work over this past semester during the announcement period.
"I just want to basically say that on the second to last meeting, I really want to commend the senate for its job this past semester. We had a very productive semester," Wendt said.