Scooter program policies, campus dining and new motions discussed at SGA meeting
April 2, 2019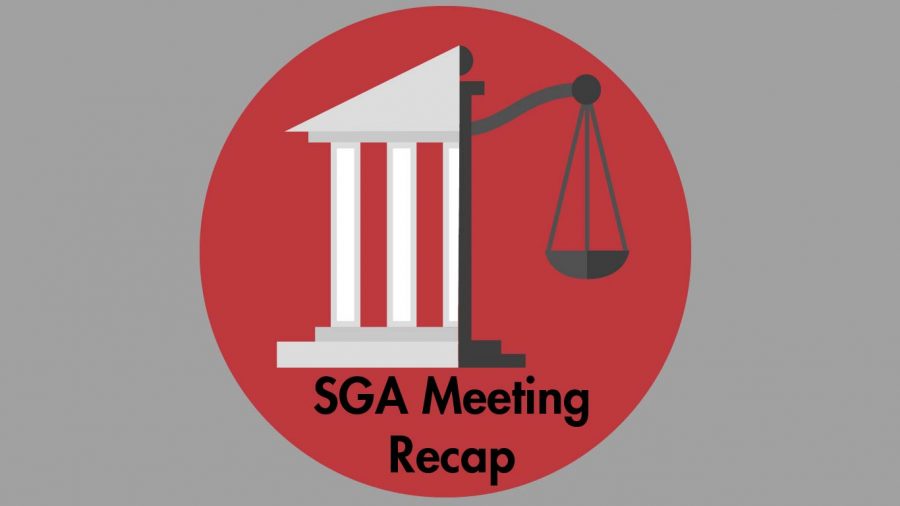 Photo by: Jessica Mouton
The Nicholls State University Student Government Association (SGA) weekly meeting discussed the scooter program policies, campus dining and new motions.
Jay Clune, Nicholls president, came to the SGA meeting to discuss policies and what needed to be enforced for the scooter program.
"If you talk to any physician or any neurologist, the biggest threat is head injuries, so that's why we're sticking with the helmets," Clune said.
With the scooter program, Clune said that so far, there have been three minor injuries associated with riding the scooters. The people with these minor injuries went to the health center.
SGA said that they are trying to have a helmet giveaway to prevent these head injuries.
Clune also said that Nicholls is the first university in Louisiana to have the scooter program legally in the state, and they want to make it a successful program.
The senate also discussed campus dining.
SGA president Austin Wendt said the campus dining association will be consolidated and the committee would take over all campus dining concerns. He also said there should be a bill presented for it next week.
"This is the opportunity for Student Government Association to take action on issues and concerns that are coming from students regarding campus dining," Wendt said.
This week, motions presented by the senate included the purchase a new library scanner, two electric golf carts for campus police and supplies for the SGA outreach program.
The library scanner came to a total cost of about $7,584, and the golf carts came to a total cost of about $8,433. The outreach program, which is for children, required food and other supplies for a total cost of $200.
The senate congratulated the new members of SGA and SPA on their elections.
They also announced that the SGA president runoff between Emma Bourgeois and Beau Bourgeois will begin on April 2 at 8 a.m.