Scooter program issues, elections, and new motions discussed
March 27, 2019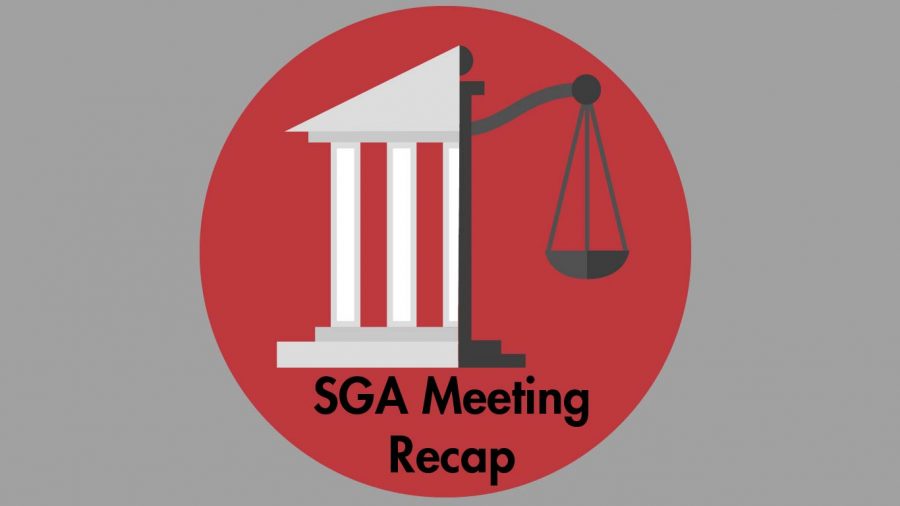 Photo by: Jessica Mouton
The Nicholls State University Student Government Association (SGA) discussed issues with the scooter program, this week's elections and passed new motions as they live-streamed their weekly meeting on social media.  
"We sent out an email last week reminding students that it is important to follow all traffic laws. Helmets must be worn, and they do not go off campus. Helmets are just like seatbelts. If you don't wear them, then you are basically are saying that you do not care about your health," SGA president Austin Wendt said.
Wendt also said that there were some issues with parking the scooters last Friday. Wendt said if the student took the proper procedures, the company will be refunding the money for that student.
Wendt said it is important that you do not take the scooters off campus and to stop at stop signs for many safety reasons. If these procedures are not followed, campus police will be involved. If students go outside certain boundaries, students will be fined.
Another thing discussed at the meeting was the upcoming elections. Voting started on March 26 and will close this Thursday at noon.  
New motions were also discussed. Motions passed included the Vagina Monologues tickets, wires for the physics department and an athletic billboard scholarship.
SGA will purchase 20 tickets for the Vagina Monologues. The athletic billboard scholarship will give SGA a total of $1,000 for baseball and softball games to promote their athletic achievements on the field.
Other motions that were passed were the recreation center parking lot lighting, which came to a total cost of $21,353, residential living technology and a motion for a conference called the Students Athletes Institute of Leadership (SAIL).
The residential living technology consists of a new smart TV for Calecas Hall and a new table cloth for orientation days.
The SAIL conference will allow 21 Nicholls athletes to attend a conference to further their education.
The other motions presented by the Senate were a new library scanner and a purchase of golf carts for campus police. These motions were tabled and will be brought up in next week's meeting.