SGA discusses traditions committee and scooter program start date
March 19, 2019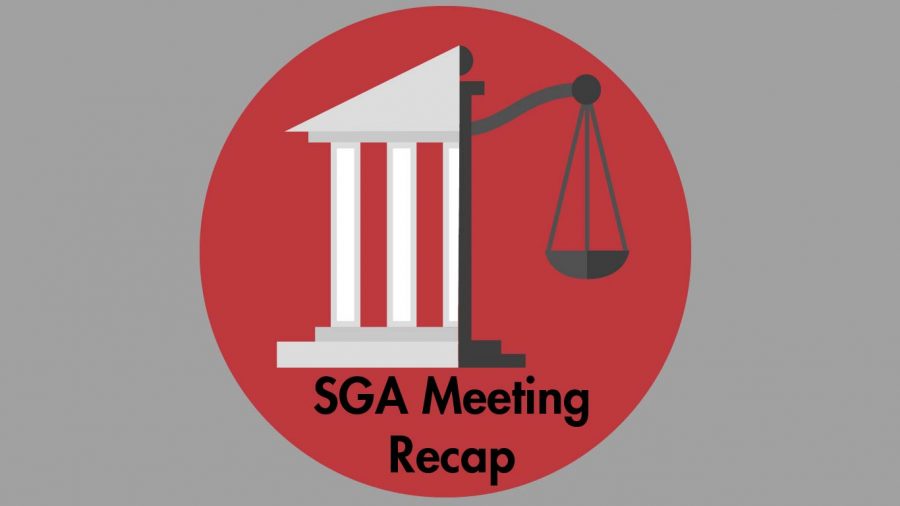 Photo by: Jessica Mouton
The Nicholls Student Government Association's (SGA) weekly meeting passed some new motions, talked about the scooter program, elections and talked about campus traditions.
"Traditions are a very important part of keeping students at Nicholls but also attracting new students and creating a more stable alumni base as well," SGA president Austin Wendt said.
The senate is talking about coming up with a spirit and traditions committee. This committee will be a university committee that will help keep traditions and maybe create some new ones on campus.
SGA currently has a few senators already working on the project.
SGA also said that the new scooter program will launch on March 21.
"To undock a scooter, it will cost one dollar, and every minute that you have the scooter it will cost 15 cents," Emily Ledet, director of public relations, said.
Ledet said there will be more information with tables in the union this Tuesday and Wednesday on how the scooter program will operate.
SGA briefly mentioned that the new candidate elections will begin on March 28 and that the winner will be announced that day at 1:15 p.m.
Motions for the new biology lab materials was also passed at Monday night's meeting. The new materials consist of one PH meter, one peristaltic pump, 500 test tubes and 16 test tube racks for a total of $5,000.
A motion for new SGA logos also passed. Other motions were presented by the senate but were tabled and will be brought up at next week's meeting.
This week's meeting concluded with the SGA president giving thanks to all who attended the "push and pull for the Colonels" event. They also concluded with the swearing in of a new senator of Arts and Sciences, Jasmine Sampson.