Counseling center hosts events for stress relief throughout the semester
March 11, 2019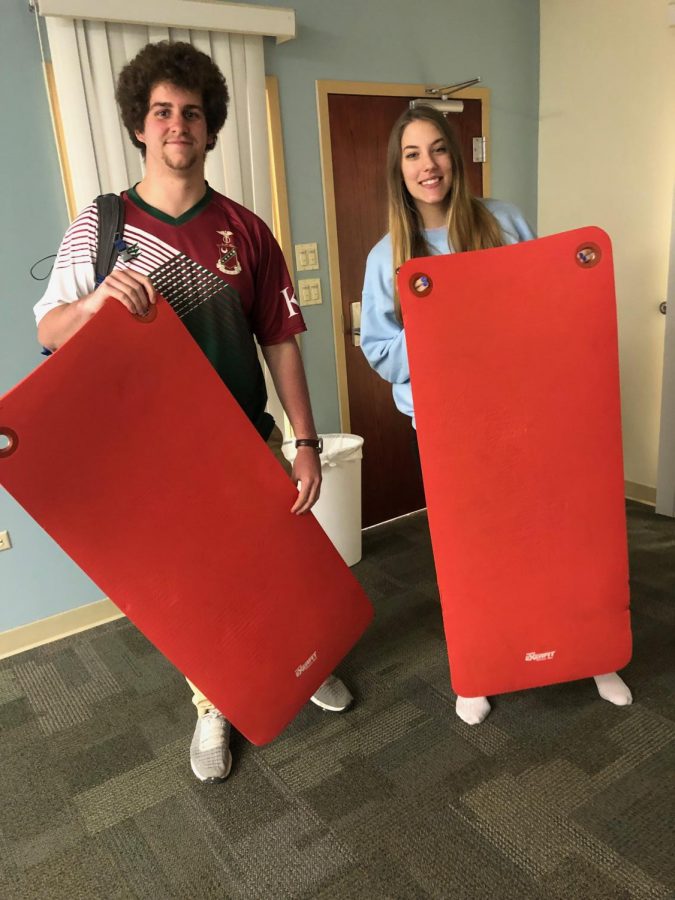 Photo by: Jade Williams
The University Counseling Center welcomed students to meditate and to learn the different techniques to relieve stress and anxiety with yoga mats at "Free Your Mind Friday."
Nicholls State University, with the help of the counseling center, conducts an event to help students cope with stress.
"College students are constantly having to keep their minds busy; it's a small thing to take care of yourself, and this type of therapy is like giving yourself a hug," Krista Bergeron, counselor from the counseling center, said.  
Bergeron said that they are trying to produce these skills to pass on to students so they know how to cope with the stress that they constantly feel. Bergeron said she agrees that it is good for students to take time to relax and try these methods for 10 to 15 minutes.
At the event, Bergeron mentioned that there are apps, such as "Calm" and "Headspace," that offer different topics about how to sleep better, control anxiety, help with focus, emotions and even personal growth. All the apps and programs are age-appropriate and can help ease the mind.
"Some days you feel so swamped with work and your brain is constantly trying to perform, so you're using all your energy. Meditating can help with self-care and allow your mind to relax," Bergeron said.
The counseling center said that they agree this is part of a learning experience and that it is all about the voice of the app or of the teacher when trying these meditating techniques.
Students said the Free Your Mind Friday really helped them relax before their next classes started.
This is the second semester that they provided students with stress techniques. The other events they will offer this semester are journaling, plant the seed and another stress relief yoga.