SGA motions for the purchase of materials pass
February 27, 2019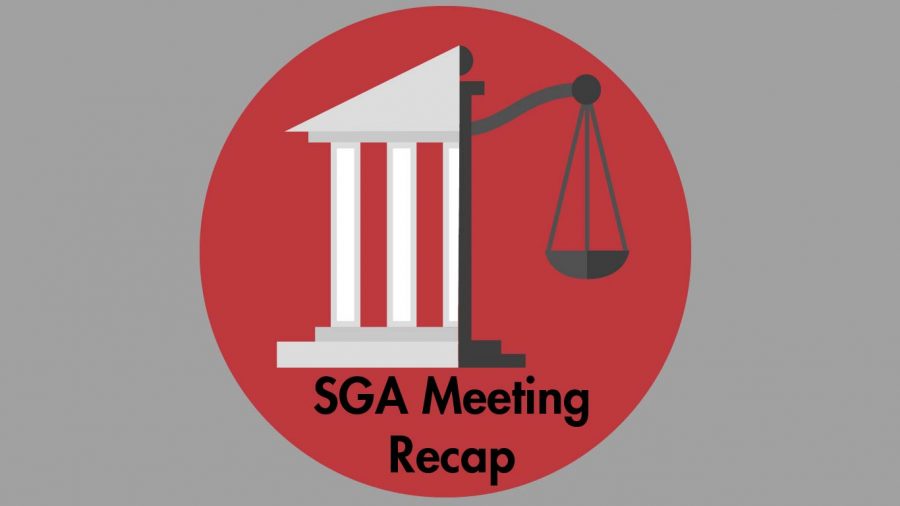 Photo by: Jessica Mouton
The Nicholls State University Student Government Association's (SGA) weekly meeting passed new motions, elected nominees for Mr. and Ms. Nicholls and elected a senate member for Delta Zeta's Fashion for a Passion fashion show.
The SGA finance committee passed new motions that will provide printing stations, Give-N-Day supplies, allied health scantrons and Student Programming Association/SGA office space flooring.
"The printing program will be very beneficial to our students," said SGA president Austin Wendt.
The printing stations will be placed in the library, Brady Clubhouse and the student union. SGA will be paying for the entire program, stations and paper. The motion was officially passed at Monday night's meeting.
A motion for Give-N-Day supplies was also passed and will cost a total of $150 on Mar. 19. The supplies include cool whip, plates and wipes. The Student Programming Association (SPA) contacted the SGA senate to prepare these supplies and to help out with the Give-N-Day event.
The allied health motion consisted of six packs of 500 test sheets and will cost no more than $300. The purpose of this motion is to help out the department because the scantron machine broke last semester and the new test sheets will accommodate them better. The allied health department will trade in their old scantrons for the new replacements.
Another motion presented in the Senate was the purchase for new materials in the biology lab and LED lights for the recreation center parking lot.
"So these are areas on campus that are pretty dark at night and don't have much lighting, and we have received a lot of complaints by students, especially by the rec center, Gouaux Hall and the Chick-Fil-A area that could use more lighting to make things safer," said senator Jon Dougas.
The biology materials and new lighting motions were tabled and will be brought up by the senate in future meetings.
With these motions in place, Emily Ledet, director of public relations, mentioned the Delta Zeta Fashion for a Passion show and said that she needed an SGA representative. With a few tryouts, the SGA president, Austin Wendt, was nominated and will be participating in the philanthropy event.