SGA senate discuss future plans for the semester
January 30, 2019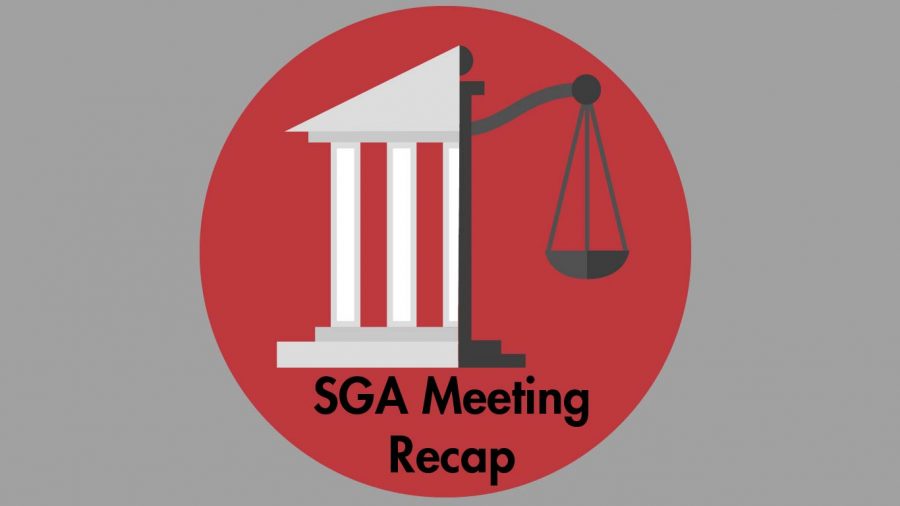 Photo by: Jessica Mouton
The Student Government Association discussed future plans and events for the semester and elected three new senators at their first meeting on Jan. 28.
SGA president Austin Wendt said, "The senate is the most important part of the student body, and I'd like to make that permanent and true. We did not join this organization to be passive members, but to bring a positive and lasting change to this university."
The senate presented ideas like free printing for students, providing rentable hammocks to relax in and a poncho station to keep students dry when it rains.
They are also working on a bus program where students can have more transportation opportunities. The senate would like to expand this program by allowing the bus to bring international students to the airport or some places off campus. These projects will be discussed by the senate throughout the semester.
They are currently working to establish an emergency meal swipe program.
Emily Ledet, the director of public relations, said, "SGA will also be hosting two scantron giveaways, two town hall meetings and a banquet that will be held in May for the senate."
Along with the town hall meetings, on Feb. 20, SGA will be partnering with Fletcher Community College for a sock hop at The Claiborne at Thibodaux, a nursing home. These events will allow the student government to be more involved on and off campus.
"We want to make sure Nicholls has a good turn out with SGA's attendance because there will be a lot of alums there, and they are really excited to see our faces," said senator Jade Hawkins.
SGA's meeting was concluded with swearing in the new members. Jonathan Gros was sworn in as the business senator and Tyler Legnon was sworn in as senator of arts and sciences. Saidy Hebert was also sworn in as the new supreme court justice.