SGA Recap 8/22
The SGA discussed big changes to the university, introduced three inductees, and discussed several motions at this week's meeting. As always, the meeting opened with a prayer led by Senator Jones and was followed by the Pledge of Allegiance, the mission, the creed and roll call.
A few announcements were made at the meeting. This week, says Dr. Caruso, anyone who has an unpaid balance to the school will no longer be enrolled at the university. Dr. Jackson announced that "Keep Nicholls Clean" will be partnering with the SGA to work on campus beautification.
President Clune spoke at the meeting saying, "All the regions in the state…they are suffering enrollment declines." The reasoning he gave for this is how the cost of tuition is being raised, the cost of living is rising, and the economy is still seeing the effects of Covid.
His solution to this is to implement more scholarships. He claims they are restructuring the marketing and recruitment plan to bring more students to the university.
Big changes are being brought to the university. President Clune stated that they are building a new nursing building and are asking for both a new college of business and a new student life center. Repairs for damage due to Hurricane Ida will start next week and are set to conclude during the spring semester.
The motions passed this week include the induction of Carlie Dalgo, Brandon Katz, and Taylor Rousell into the SGA and the removal of John Schaefer due to three unexcused absences. Dalgo, a veteran, is to represent veterans on campus. Katz was inducted as senator, and Rousell was inducted as justice.
The meeting adjourned at 4:37 p.m.
Leave a Comment
About the Writer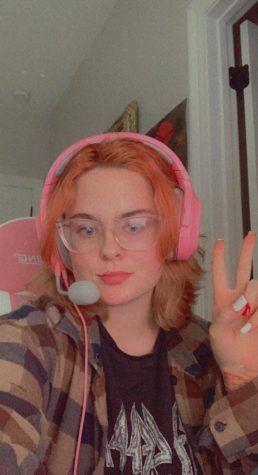 Lylah Ivy, Staff Writer
Hi, my name is Lylah Ivy and I'm a Psychology major studying to be an art therapist. I enjoy playing video games and making art. I also love to travel;...