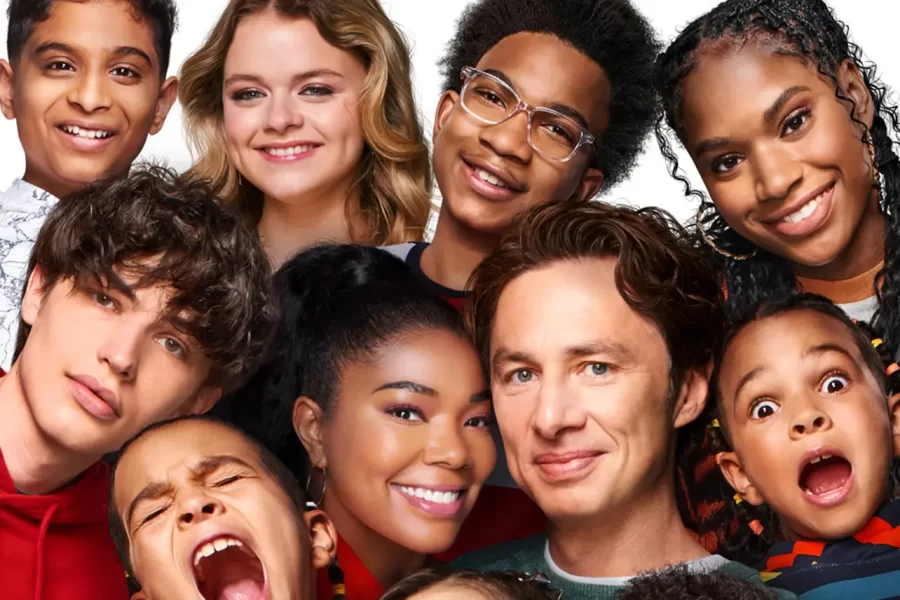 Disney recreated one of their fan-favorite films, "Cheaper by the Dozen," and released it on Disney+.  Being a big fan of the original film, I was skeptical to watch this remake, as I wasn't sure how different the plot would be.
This version of "Cheaper by the Dozen" can be seen as a more "modern" remake.  Compared to the original, this film follows a blended family of two parents juggling to raise ten children, while also trying to manage their family business: an all-day breakfast restaurant.
Both parents are divorced and have children from their previous marriages, as well as four children together. The diversity in this film is also much more inclusive compared to the original.  
Each of the kids brought such a bright personality, and that was personally my favorite part of the film. The older kids had great humor, while also dealing with relatable issues.  The youngest kids were two sets of twins that were adorable. They were each obsessed with their twin and were attached at the hip the whole time.  Each one of the kids brought something different that made this film such a fun family comedy.
One thing I did miss in this film was the fun pranking between the kids, which was a major part of the original film. Although there were a lot of fun family moments in the remake, I do wish that this was one thing that was kept from the original in the remake. 
Overall, I prefer the original film to this one, as I do most remakes. However, I thought Disney did a great job of remaking this film. This film was so different from the original that I almost think of this film as separate from the original. I would definitely recommend this film to anyone who loves the original "Cheaper by the Dozen," or anyone who loves a good, classic, family comedy.