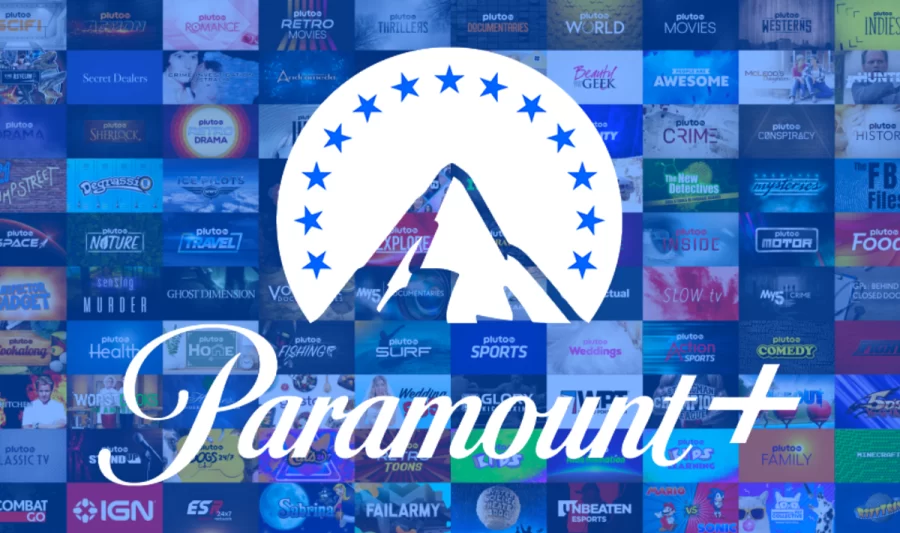 Paramount has just released news about their upcoming projects for their new streaming service, Paramount+. Paramount+ is one of the more recent and lesser known streaming services compared to the giants, such as Netflix or Disney+. Paramount owns networks such as CBS, MTV, Comedy Central, and Nickelodeon. It should be noted that due to most of these projects being recently announced, not all have set release dates as of right now. Here is what you can expect to see within the next few years on Paramount+.
Blue's Big City Adventure
This hybrid live-action/animated film had to be mentioned due to the amount of excitement expressed for it after its announcement. The film centers around Blue, the puppy from the Nick Jr. series "Blue's Clues." The film will feature all three hosts, Josh, Joe and Steve, who are all returning to their roles to help Blue with a Broadway audition. Many fans are already comparing this film to the events of "Spider-Man: No Way Home" in terms of the return of legacy characters. This will certainly be intriguing to see.
"Sonic the Hedgehog 3" and "Knuckles" series
Paramount also announced a sequel to the "Sonic the Hedgehog 2" film, which has not been released yet. A "Knuckles" series has also been announced that will be exclusively released on Paramount+. Idris Elba is set to reprise his role on the series as well. It seems that Paramount is truly building the world of Sonic through their films and series. Audiences may even get to see characters such as Amy or Shadow.
"Teen Wolf" Film
MTV's "Teen Wolf" series was one of the most popular shows that aired on the network. The series revolved around high school student/werewolf Scott McCall (Tyler Posey) who goes up against supernatural threats in the town of Beacon Hills. A film was just recently announced, which is set to bring back most of the cast from the series, including Allison Argent (Crystal Reed). A sequel series, "WolfPack", was also announced.
NCIS: Sydney
In one of the most popular crime drama franchises, "NCIS: Sydney" will be the first international entry in the series. The NCIS franchise has gone to Los Angeles, New Orleans and now Sydney, Australia. This will definitely be an interesting watch in terms of a new location and new culture. It is unlikely that there will be major connections to the other NCIS series, but it should not be ruled out just yet.
South Park
It was announced that "South Park" will be removed from HBO Max and will premiere on Paramount+ in 2024 with its 27th season. The streaming service has already released two specials centered around the characters in a future post-COVID world. The series was also renewed up to its 30th season, which is enough "South Park " material to watch until 2027.
These are only a few of the upcoming projects coming to Paramount+. Are you excited for these projects? Let us know in the comments below.