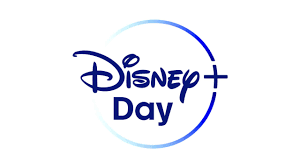 Every year, Disney celebrates Disney+ Day on the anniversary of their streaming service's release date. The streaming service is now two years old, and it is still rapidly growing. Disney announced many exclusive projects that will be released in the near future. Here is a deep dive of the biggest announcements from the celebration.
Ice Age: Adventures of Buck Wild
This "Ice Age" project is releasing on Jan. 28, and it stars Simon Pegg as the titular character, Buck. The film revolves around the possum twins, Crash and Eddie, as they go on an adventure with Buck to save the Lost World. This is the first "Ice Age" film that will not be produced by Blue Sky Studios, but rather be produced by Bardel Entertainment and distributed by Disney. As a fan of the "Ice Age" franchise, I have to say that I was not impressed by the animation from the trailer, but time will tell if it is a worthy successor to the franchise.
Spiderwick Chronicles
This series will be based on the children's books of the same name, written by Tony DiTerlizzi and Holly Black. The series revolves around the Grace family as they discover the world of fairies and goblins. No other news has been released about this project, but seeing as how popular the book series was, it will be awesome to see these characters return to the screen.
Chip 'n Dale: Rescue Rangers
The "Rescue Rangers" film will be based on the 90's animated series where Chip, Dale and their other friends form their own detective agency. The film will be a hybrid animated/live action. The film stars John Mulaney as Chip and Andy Samberg as Dale. Disney+ revealed that the film will release sometime in early 2022. A poster was also revealed teasing other Disney projects coming soon, such as "Darkwing Duck."
Pinocchio
The "Pinocchio" remake seems to be the next addition as the latest Disney live-action remake. The film will be released in late 2022. The cast will star Tom Hanks, Luke Evans, Cynthia Erivo and Benjamin Evan Ainsworth. Robert Zemeckis will also be directing the film.
Marvel News
Marvel Studios and Disney released the most news on Disney+ Day, as they revealed a reel of all of the upcoming projects, such as never-before-seen footage and announcements. Footage from "Moon Knight," "She-Hulk," "Ms. Marvel" and "Secret Invasion" has debuted and each project looks more unique from the last. Other projects such as "Spider-Man: Freshman Year" and "X-Men '97" have also been announced with the latter being a continuation from the 90's animated series.
Nearly all of the projects that have been announced look very promising, and I cannot wait to watch them upon release. What are you most excited for? Let us know in the comments below.