"30" Review: Adele's latest album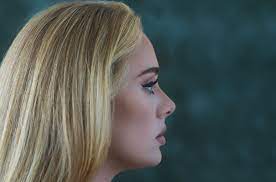 Adele's new album, "30," is the best album that she has released so far. The artist is incredibly talented when it comes to putting her feelings into songs, and this album does nothing but prove that. 
"30" is a raw and complex roller coaster of feelings. Adele warned us about this album during her special in CBS a few weeks ago when she said that the first time she performed it, she wanted to feel comfortable because of how personal the songs are. 
She intended to express exactly how she felt during and after her divorce, so that her son can one day understand what happened. Adele wanted it to be as real as she could make it because some things are easier sung than said.
"Momma's got a lot to learn," Adele says early in the album. 
She has never sounded so vulnerable yet so strong at the same time. Adele expressed that this was the album that was meant to be heard in the order that it was curated because she wrote it in a way that tells a story. You can hear her pain, her struggles and how she has recovered from her divorce in the lyrics. It is her most powerful album yet. 
Adele's voice is just like wine, it gets better as it ages. It is amazing to hear how her voice has matured, bringing more delicacy to every note she sings without losing that power that made her famous in the beginning. 
Songs like "I Drink Wine," "Love is A Game" and "All Night Parking" dive deep into a time-traveling Elton John style piano mixed with notes of R&B and Erroll Garner's jazz. Every piece of the album feels complete with the interlace of Adele's lingering notes and a gospel choir in the background. 
You can truly hear her fierce feelings in every song that she wrote for this album. In "I Drink Wine," she describes exactly what growing up feels like. "When I was a child, every single thing could blow my mind/Soaking it all up for fun, but now I only soak up wine," Adele sang. She also asked herself the tough questions in life, "Why am I obsessing about the things I can't control?" She speaks nothing but the truth when she says "So I hope I learn to get over myself / Stop trying to be somebody else." She wraps up the song by being grateful for her time with her ex but acknowledging that it is time for her to move on. 
"Can I Get It" screams carnal adventure and openness for what is to come next in her life. The guitar and drums give a sexy yet hopeful feeling. "Throw me to the water / I don't care how deep or shallow," she sang, and it just makes you feel like she is ready to face anything. You can also tell that even though she is moving on, she is still longing for what she used to have when she sings, "Oh, I have promised I will love you 'til the end of time / Through it all, the good, the bad, the ugly and divine."
In "My Little Love," you can hear Adele's motherly side, as she includes recordings of conversations with her son Angelo. You can hear her suffering as she tells him that she loves his 'daddy' because she wouldn't have him if it wasn't because of him. On top of that, the lyrics describe the struggles of going through a divorce and having to explain it to a child.
Throughout the entire album, you can hear a woman going through a devastating moment in her life, yet emerging from it stronger than before. "30" has triumph written all over it, as she made it through this horrible crisis while keeping her soul intact.
Leave a Comment
About the Contributor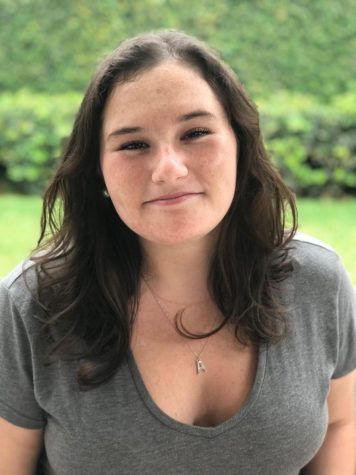 Alexia Castellon, Print Managing Editor
My name is Alexia Castellon. I'm a Mass Communication senior with a concentration in PR. I was born and raised in Nicaragua, and I am fluent in Spanish...