Breaking News: Nicholls announces masking mandate for the fall 2021 semester
Nicholls' Director of Communications Jerad David released an email this afternoon regarding masking regulations for this coming fall semester, in addition to important campus-wide vaccination dates.
Beginning Monday, Aug. 2, everyone must wear masks inside of buildings, regardless of vaccination status. Wearing masks outdoors is not a requirement; however, it is recommended for those unvaccinated.
David said that due to the rise in numbers of COVID cases, the university, in addition to many of its sister schools in the UL system, is moving back to a mandatory masking mandate.
"The numbers are just unfortunately going in the wrong direction," David said. "We saw this coming, but after the governor's press conference today, it was confirmed."
Considering the rise in Covid cases, David also said that in addition to the already scheduled campus-wide vaccination event happening in conjunction with move-in day, there will be an additional one from 2-6 pm on Thursday, Aug. 5.
"Students will have the opportunity to get the Pfizer and Johnson & Johnson vaccine in Stopher Gym this Thursday," David said. "We are expecting more changes to come when the governor has his next press conference next week."
David also mentioned that Dr. Jim Henderson, president of University of Louisiana System, is releasing guidance for its universities early next week to help plan for the fall 2021 semester.
According to the email, 70 percent of faculty and 62 percent of staff are fully vaccinated; however, only 33 percent of the student population is vaccinated. In the Bayou Region, 88.4 percent of the current COVID-19 hospitalization cases are people who are not vaccinated.
The email strongly suggests that people mask up and vaccinate.
Check the Nicholls Worth again for updates regarding campus COVID protocols in the middle of next week!
Leave a Comment
About the Writer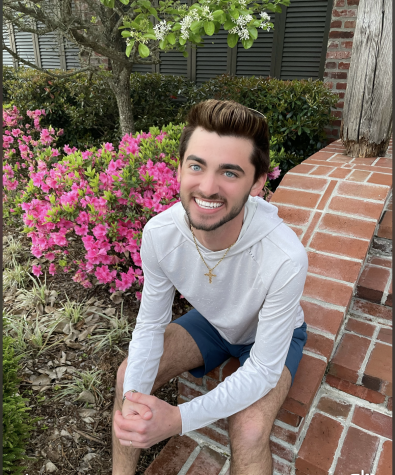 Brennan Arcement, Editor-in-Chief
Dear students,

What a whirlwind of a time we have had these past few months! Just as it seemed that the COVID reign of terror was drawing to a close,...