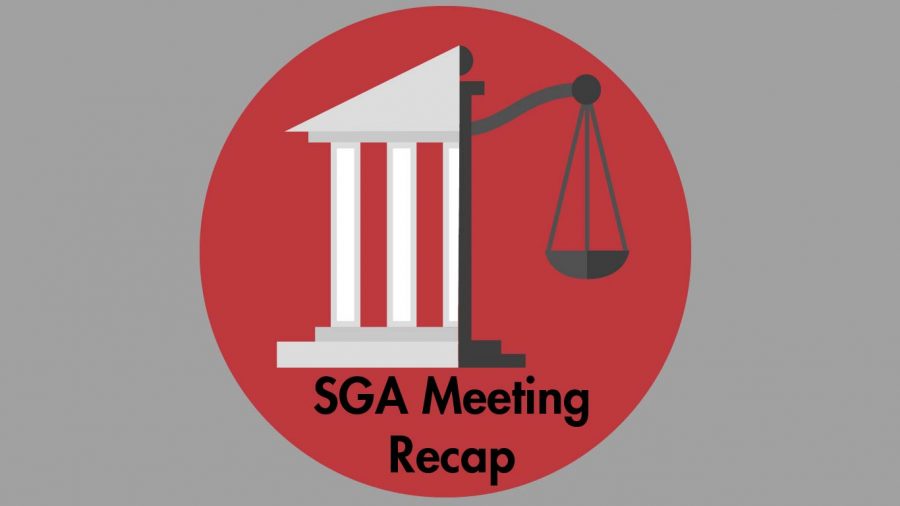 Jessica Mouton
The Student Government Association held its weekly meeting in the LeBijou theater where they discussed new motions and programs brought up by guest speakers. 
The first guest speaker was Executive Vice President for Enrollment and External Affairs Alex Arceneaux. Arceneaux took the place of University President Jay Clune at the meeting, as Clune wasn't able to attend.
Arceneaux went over the email regarding the vaccinations with Thibodaux Regional. For more information read the article here on the vaccinations. 
Arceneaux also discussed graduation. He said Nicholls State University will have an in-person graduation ceremony this spring. He said there will be a total of eight ceremonies over the course of three days. 
Another guest speaker who attended the meeting was the Interim Director of Auxiliary Services Margo Badeaux. This department oversees the bookstore, student union, Colonel Card office and the ballroom. 
Badeaux presented the Barnes and Noble First Day Complete Program. They are looking into this program for next semester.
"This is an all inclusive model where you order your books, the bookstore gathers all this material for you and they have it ready either for delivery or for pickup. So, this would all be in place by the first day of class," Badeaux said. 
She said this is a process that could potentially save students money. A story will be out with more information on this soon. 
The first motion was to purchase a bench and table for Shavier and for the tennis courts. This motion passed. 
Two motions were tabled at the meeting. One of those motions was for SGA to purchase three smart podiums for classrooms in Peltier. Being that this motion was over $5,000, it was tabled and it will be brought up at the next meeting.  
The senate then appointed two new members. 
The senate congratulated Tyler Legnon on being the next SGA president and Symphony Brown on being elected as the next vice president. 
The president and vice president elections for SPA will take place between March 23 and March 25.