Opinion: Favorite African American Artists
Throughout the decades, there have been many African-American artists who have revolutionized music. For this Black History Month, we'll be looking at five of my personal favorite musical artists. These artists cover a variety of genres, and they have composed music enjoyed by many people years after their debuts. 
Wiz Khalifa
Wiz Khalifa started his rapping career roughly sixteen years ago. He is probably best known for his song, "Black and Yellow" which debuted back in 2010. Some of his other notable songs are "Young, Wild & Free" and "Sucker for Pain". My personal favorite song of his is "See You Again", which was released in 2015 and received seven awards, including the Critics Choice Award. This song served as an emotional tribute to late actor Paul Walker. 
Alicia Keys
Alicia Keys started composing from the young age of twelve, and she hasn't stopped since. Some of her most notable songs include "No One" and "My Boo". My personal favorite song of hers is "Girl on Fire", which was released in 2012. Keys has won 270 awards throughout her career and over 750 nominations.
Whitney Houston
Whitney Houston is one of the most well-known artists today, even after her unfortunate passing. It's hard to pick any particular favorite songs, but her popular songs include "I Wanna Dance with Someone" and "I Will Always Love You". She had received at least 600 awards and was nominated for much more. Her songs remain iconic years later. 
Beyoncé
Admittedly, this list would feel a bit incomplete without Beyoncé. As one of the most popular modern singers, she earns a spot on my list of favorite singers. Not only is she an amazing singer, but an actress as well, appearing in "Pink Panther" and "The Lion King". Some of her most notable songs include "Single Ladies" and "Run the World". My personal favorite is "Halo". Beyoncé has won over 800 awards throughout her career and has even received the key to the city of New Orleans.
Michael Jackson
While Jackson is a bit of a departure from the other, more modern artists, his songs remain iconic decades later after they were released. His songs include, "Thriller", "Beat It", "Billie Jean" and "Bad". This is one artist that doesn't have just one or two standout songs but a plethora. The late artist still has many fans to this day.
Leave a Comment
About the Contributor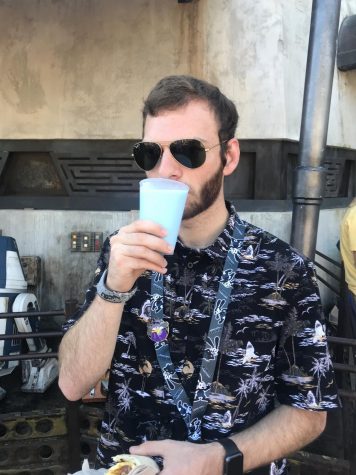 Owen Callais, Entertainment Editor
Hey, I'm Owen! I'm a senior English and Film major. I love to go hiking and watch movies.

Fun fact: My role models are Steve Irwin and Forrest Galante,...