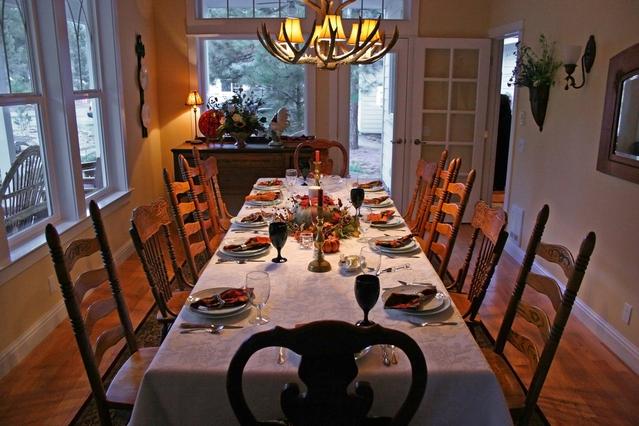 Thanksgiving is right around the corner and with everything going on this year, I think we have a lot to be thankful for. It's about time we change things up a bit and decorate our surroundings with the fall season feeling to remind us that the year is almost over! 
Here are some easy DIY decorations you can make to SPICE UP your home!
Fall leaves candle 
Grab a few mason jars and fill them with autumn leaves on the inside and on the edges. Place some electric candles on the inside and let the fall glow fill your favorite space! 
Sisal twine pumpkins 
Here's a super easy and cheap fall-themed decoration! Head over to your local dollar store and grab some sisal twine, wrap it around small tree sticks and make pumpkin shapes out of it. You can make several small ones and place them in a tray to add that rustic feel to your living room. 
Autumn fairy lights 
All you need to have a cute fall glow into your favorite home space is add some fairy lights and a collection of autumn leaves. Glue the leaves into the fairy light string, light them up and let the house glow with fall colors! 
Canning jar lid pumpkins 
Grab some old canning jar lids, arrange them, make a pumpkin shape, add some burlap and cinnamon sticks to make the leaves and stem. This is such an easy way to make scented decorations!
Thankfulness tree 
If you have an empty flower pot you can fill it with a few dry tree sticks and soil to make a tree shape. Add in some leaf cut-outs and add in the things that you're grateful for this year. 
Chalk pumpkins
Put those pumpkins that you used for Halloween to use and give them a new look! Cover them with chalk paint of any color you wish and you'll have some brand new pumpkins to decorate the porch for Thanksgiving! 
Wheat bundles 
Wrapping some wheat bundles with your favorite ribbon makes a great addition to your house! They stand up by themselves and are easy to move around if you need to.